Member News
Welborn Baptist Foundation Releases Greater Evansville Health Survey Report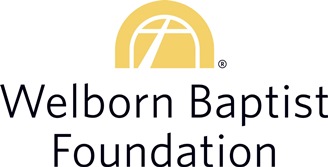 The Welborn Baptist Foundation has released of the Greater Evansville Health Survey (GEHS) – 2021 Edition.
"Through this report, we hope to create awareness of regional health-related concerns and motivate policy, systems, and environmental changes that support healthy living for all of our residents," says Andrea Hays, Welborn's Healthy Eating and Active Living Program and Community Engagement Officer. 
Chronic disease and related markers are indicators of the general health of the population. A high rate of disease places considerable burden on a population causing disability, poor quality of life, premature death, enormous personal expense, and high costs to our health care system. The course of many disease conditions can be slowed or corrected with an emphasis on healthy behaviors, environment improvements, and screening programs for early detection.
"National research continues to illuminate the importance of understanding the Social Determinants of Health if we are going to practically and comprehensively improve our neighbor's health outcomes," says Pat Creech, Welborn Executive Director and CEO. "Where one lives can have a more significant impact on one's health than their heredity."
The 2021 GEHS includes, for the first time, findings that show a relationship between housing quality and health in the 5-county study area.
Since 2008, The Welborn Baptist Foundation has periodically commissioned large-scale, multi-county health surveys. The 2021 GEHS represents the Foundation's ongoing commitment to providing useful regional data on chronic disease prevalence, overall health status, health behaviors, and access to health care.
An overview of the survey findings was presented today (March 30) by Andrea Hays as part of the 4th Annual Healthy Communities Partnership (HCP) Summit.  
The full Greater Evansville Health Survey report can be found at welbornfdn.org/gehs
About Welborn Baptist Foundation
The Welborn Baptist Foundation is celebrating more than 20 years of grantmaking and capacity building in the Tri-State. The Foundation was established in 1999 and began granting in 2000. Current focuses are Early Learning, Healthy Eating and Active Living, Christ-Centered Living, and Nonprofit Excellence. Since its inception, the Foundation has provided $67 million to nonprofits in Southwestern Indiana, Southeastern Illinois, and Western Kentucky.