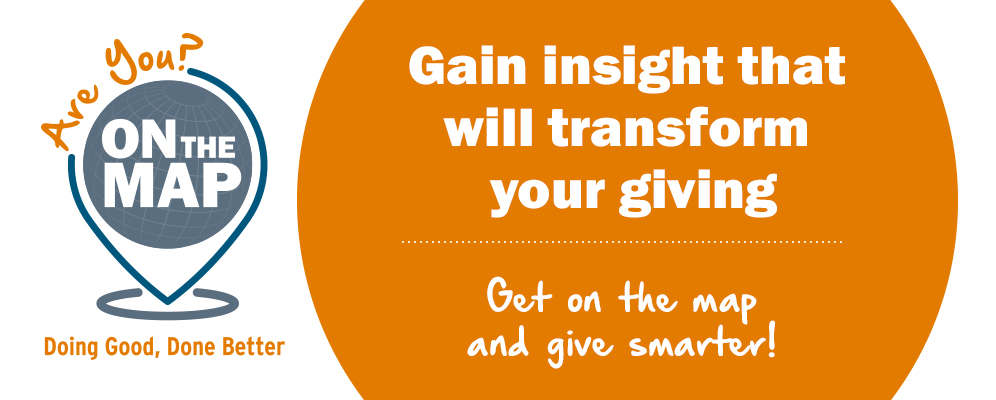 Share your giving data and Get on the Map!
Powered by Candid, Get on the Map is an data-sharing initiative designed to dramatically improve the quality and availability of giving data for Indiana.
Why Share Your Grants Data?
Take control of your story. No one knows your grantmaking better than you. Tell your story, your way.
It's good for the sector. Join the community of funders sharing their data to ensure the field has the best information to act on.
It's easy. Just export your grants data and submit. Candid's software partners make this even easier with pre-formatted reports.
Share Your Data in 2 Easy Steps
Export a complete list of your most recent grants data in a spreadsheet following Candid's template. Candid's software partners have made this easy by building this report into their systems.
Email your grants file to egrants@candid.org.
For more details, take a look at Candid's how-to guide or watch this eReporting webinar. If you have questions, contact Candid at egrants@candid.org.
Your Data Powers These Resources
Read this blog to learn more about the benefits of Get on the Map.