IPA Blog
Philanthropy Comes to the Table on Racial Equity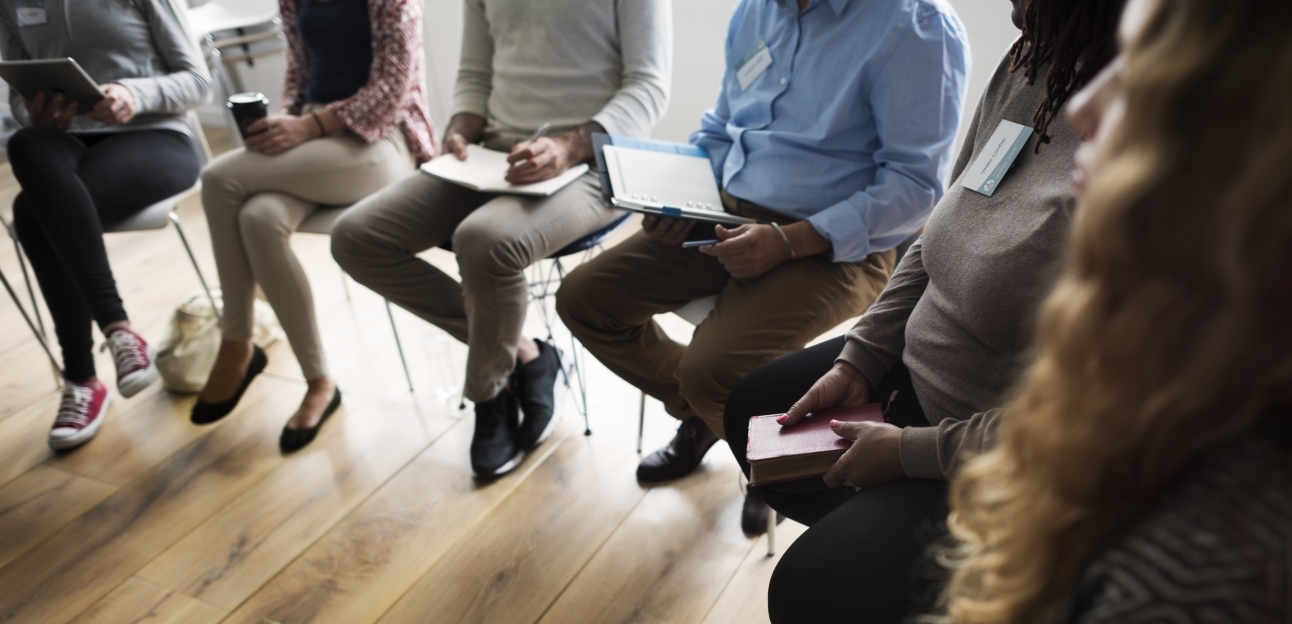 In late 2020, Indiana Philanthropy Alliance (IPA) hosted a Come to the Table on Racial Equity cohort promoting an open-minded learning journey for its members. Guided by Dr. Ron Lewis of Lewis Way Leadership Development, those joining represented a broad range of foundations and corporate giving programs. They gained a deeper understanding of diversity, equity, and inclusion (DEI) and how to fold practices into their work. While meetings with Dr. Lewis wrapped in Spring 2021, the group continues to stay connected to share progress. 
During their time together, Dr. Ron Lewis emphasized how essential it is for individuals to peer "behind the skin color, behind the age, behind the sexual orientation, at the end is a human being."
"It's so critical that we keep fighting and that we keep exploring human beings," shared Dr. Lewis. "We're talking about diversity, but we're talking about it in relation to people."
IPA members engaged in thoughtful discussions to foster team, community, and authentic connection. The final session gave space for each person to present their personal diversity leadership plan.
During their presentations, this closely-knit cohort remarked on the significance of maintaining these difficult conversations and confrontations. Amy Casavant, the president and sustainability vice president at Old National Bank Foundation, reinforced that this is a forever journey, and she is thankful for these new relationships and opportunities within the IPA network that make this constructive dialogue possible.  
Casavant spoke on concrete steps Old National Bank Foundation is taking to promote DEI. Not only will Casavant take part in IPA's next racial equity-centered cohort, Old National is creating an equity counsel and has created a CEO counsel that is placing diverse mentees, racially diverse mentees, with senior leaders. With these counsels, Old National is going to get the immediate value of the mentees' insight, and the mentees get to go through some valuable development programming. In addition, Old National created an executive level leadership position focused on driving business development for racially diverse businesses and other underrepresented groups. They are also working with their DEI team to strengthen recruiting strategies and enhance career development opportunities for people of color.
Amanda Schmitt, foundation president at the CenterPoint Energy Foundation, highlighted four steps that could be implemented both individually and over time on a broader, institutional scale. These steps are to speak up, to create, to commit, and to fund (see graphic). 
Paige Sharp, deputy director of programs at Indiana Arts Commission (IAC), placed special focus on how her organization has worked to couple its conversation about implicit bias with its strategy to implement more equity in funding. Sharp says, "we actually have an equity funding strategy, and that is to fund the top scoring application from each of the counties in region." She remarked on how the evolution of being in this field for a while and learning how to integrate DEI learning into everyday lives has been transformative.
"We used to have criteria that specifically looked at syntax errors as a bad thing," said Sharp. "We have evolved and grown out of that to help level the playing field."
Kosciusko County Community Foundation, Inc.'s CEO Stephanie Overbey contributed a community foundation's perspective, remarking on how organizational change was done carefully, thoughtfully, and by consensus. She focused on the immediate goal of being more active in groups that represent diverse people, so the foundation can build relationships outside of their current network.
Want to join IPA's next DEI learning group?
Conversations on diversity, equity, and inclusion don't end here. IPA is hosting Advancing Racial Equity in Your Organization to help philanthropy bring these concepts into their workplace. This three-part series starts on June 8. Check out the video below to learn more.