IPA News
IPA's Claudia Cummings Awarded the O'Neill School's 2021 Distinguished Graduate Alumni Award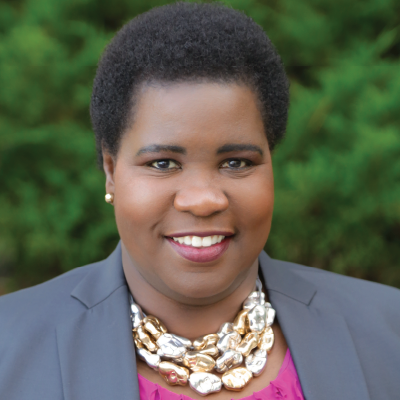 Indiana Philanthropy Alliance's President and CEO Claudia Cummings has been selected to receive Indiana University's O'Neill School of Public and Environmental Affairs 2021 Distinguished Graduate Alumni Award. This award recognizes Cummings as an accomplished role model for today's O'Neill School students and the greater community. It is the highest accolade bestowed by the O'Neill School. 
"O'Neill taught me how to process information, find solutions to advance and lead change for the common good, and I reference those lessons each day in my work," Cummings said. "Our COVID experience shines a bright light on the critical role the public and nonprofit sectors play. O'Neill prepared me and legions of Hoosiers to rise to the challenge." 
This award honors graduates who have distinguished themselves in their chosen fields, and who continue to enhance the national reputation of the O'Neill School. Through her service on the Distinguished Alumni Council, her work supporting Indiana's nonprofit sector and her dedicated support of O'Neill students, Cummings was selected as this year's recipient. 
Cummings brings a distinct vision and passion for strengthening a diverse network of Indiana foundations, companies and public officials actively supporting community-based organizations and improving outcomes in quality of life, workforce development, education and health.
During her tenure leading IPA, Cummings launched the Mutz Philanthropic Leadership Institute, an executive development program to diversify and build Indiana's talent pipeline of senior professionals within philanthropy. For more than 10 years, Cummings served in senior leadership at Conexus Indiana, overseeing nationally recognized collaborations on workforce development and education between industry, academic, philanthropic and public sector partners. Cummings gained policy perspective through various positions working with the Mayor of Indianapolis, Speaker of the Indiana House of Representatives, Marion County Clerk and U.S. Attorney for the Southern District of Indiana.
As a dedicated public servant, Cummings is deeply involved in her community, including service on the boards of Sagamore Institute, Goodwill Education Initiatives, Indiana University Public Policy Institute and the Bowen Center for Public Affairs at Ball State University. She previously served as a member of the Indiana Election Commission and as an elected member of the Washington Township Board in Marion County.