IPA Blog
Supporting Student Success in an Era of E-Learning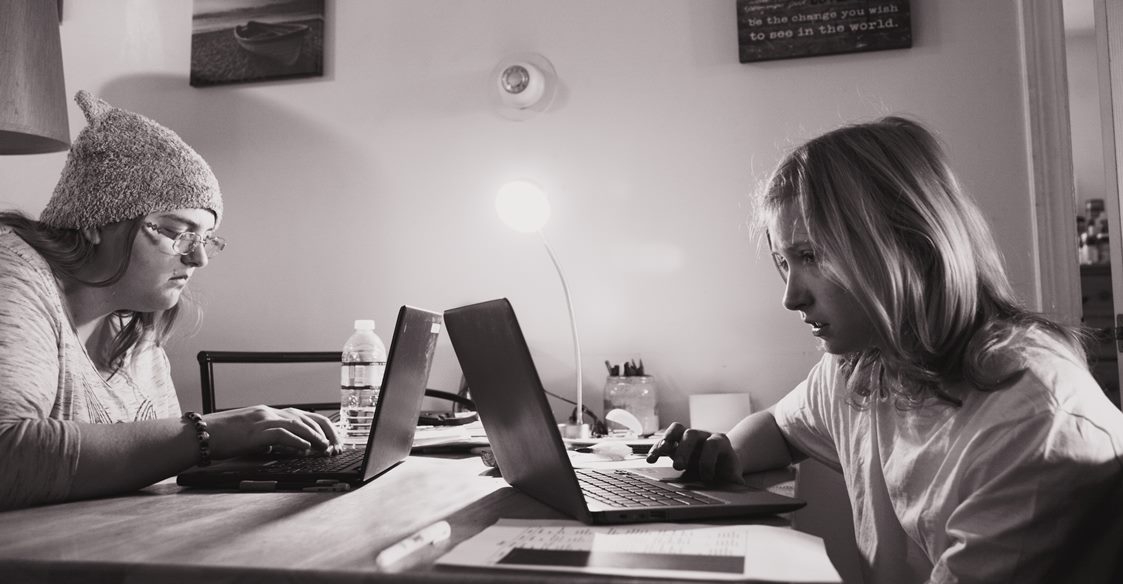 A message from Richard M. Fairbanks Foundation
COVID-19 has highlighted a longstanding reality: many Indianapolis families struggle to afford high-speed internet service and lack access to the devices students need to learn remotely. This poses a looming challenge in an era of increased e-learning and threatens to widen existing achievement gaps based on race and family income. Extended periods of e-learning have also highlighted the need to support educators and families with information, tools and opportunities for collaboration so they can help students thrive in a virtual learning environment.
The Richard M. Fairbanks Foundation joined key civic, philanthropic and corporate organizations in April to launch a $2.8 million initiative, the Indianapolis E-Learning Fund. The Fund seeks to help Marion County public school students access the connectivity they need to participate in remote learning while also providing e-learning support to public and private school educators and families across the state.
The Challenge 
The biggest barriers to implementing successful e-learning are lack of internet connectivity and devices like laptops. Across Indianapolis' district and public charter schools, an estimated 38,000 out of 152,000 students – or 25 percent – lack high-speed internet access at home, according to a needs assessment conducted by the Mayor's Office of Education Innovation and The Mind Trust. Many of the most affected students in Indianapolis are from low-income backgrounds.
The Solution
Informed by these results, as well as conversations with school and district leaders, technical advisors, and internet service providers, the E-Learning Fund Advisory Committee allocated $1.5 million from the Fund to help meet schools' and districts' device and connectivity needs. The remaining Fund contributions will be directed toward internet connectivity solutions and resources for educators and families statewide as they engage in e-learning. These include:
Procuring hotspots to support internet connectivity needs for Marion County public school students during the 2020-21 school year.
Procuring a Marion County-wide dedicated e-learning network. This network will be available starting in the 2021-22 school year. The selected hotspot and network provider vendors will be announced later this summer.
Developing, launching and operating a dynamic, virtual hub that will provide educators and families access to high-quality e-learning resources and training, as well as opportunities for collaboration and sharing of e-learning best practices. By enabling collaboration, this statewide resource for all
Indiana public and private schools will help lower costs for schools and districts so that public and private funds can be used most efficiently.
The Richard M. Fairbanks Foundation and the Eli Lilly and Company Foundation each pledged an additional $250,000 to support the efforts of the e-Learning Fund. The Fairbanks Foundation's dollar-for-dollar match is allocated for internet connectivity. The Lilly Foundation's dollar-for-dollar match is allocated for the virtual e-learning hub. We invite you to join these two foundations in helping to address these critical e-learning needs.  Individuals or organizations who wish to help match these two grants can visit indy.gov/elearning. 
New Era of E-Learning
Ushering in a new era of e-learning also will require stronger support in areas such as social and emotional learning (SEL), teacher professional development and curriculum. The Indianapolis E-Learning Fund seeks to address all of these needs. Schools will have to rethink curricular approaches to fit a new e-learning environment, including for hands-on classes such as career and technical education, as well as for students with special needs and English Language learners. Taking a proactive approach to address all of these challenges will be critical, which is why the Indianapolis E-Learning Fund is making them a priority.