Member News
Prosperity Indiana names new executive director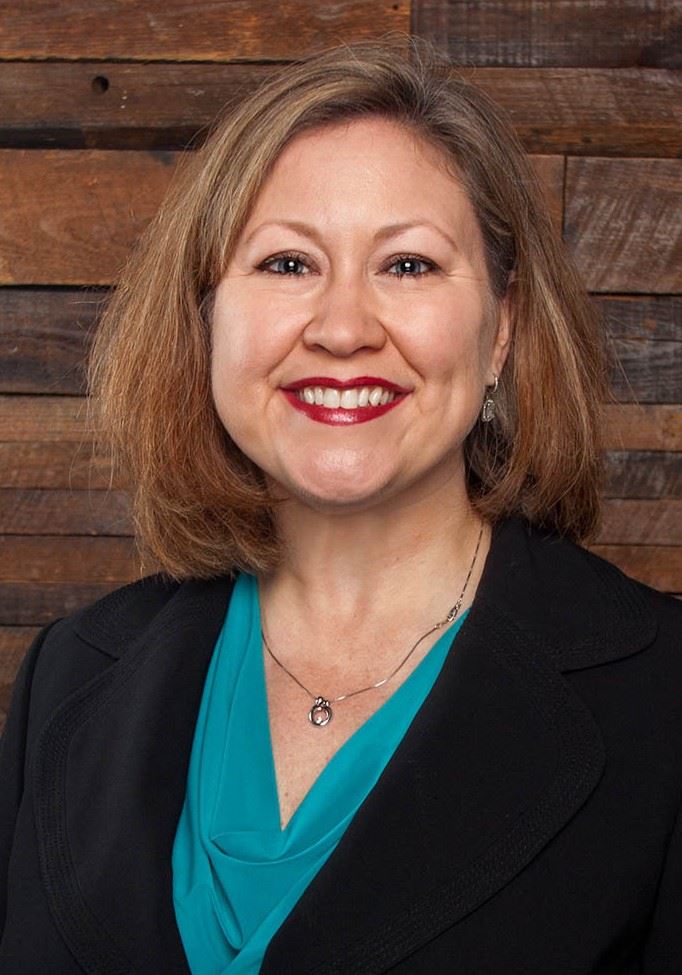 The Prosperity Indiana Board of Directors is pleased to announce that Jessica Love will be the organization's next Executive Director. She will fill the position currently held by Andy Fraizer, who announced in December he would be leaving to become the Executive Director for the Community Foundation of South Jersey.
"Jessica has demonstrated excellent leadership skills, strong business acumen and strong communication skills during her eight years with Prosperity Indiana," said Nate Lichti, Board Vice President and Transition Committee Chair. "The Board is very excited about Jessica's ability to help Prosperity Indiana members impact communities and to carry out strategic initiatives."
Love, a native of Alabama, has served in the role of Associate Executive Director for Prosperity Indiana since 2013 and was previously the organization's Senior Program Manager, providing technical assistance primarily around federal grant programs. Immediately prior to joining Prosperity Indiana, Love was the Program Manager for Community & Economic Development with the South Central Alabama Development Commission in Montgomery, Ala.
Love said, "I can look back over my life and see where my future at Prosperity Indiana got its start – volunteering in soup kitchens, rehabbing migrant worker housing, and tutoring at-risk youth while still in high school. Leading a service organization during that time, I learned who I was as a leader – a servant first, seeking to listen with humility, empower others to create change and recognize achievements along the way."
Before entering the nonprofit sector, Love was the managing editor for The Selma Times-Journal, a daily newspaper in Selma, Ala. She received her BA in Mass Communication/Journalism from Taylor University in Upland, Ind. Love's combined background in management, fundraising and communications made her an excellent match for this role.
"Jessica has an aptitude to learn, build consensus and work as a team. The organization is blessed with a staff with tremendous capabilities and a passion for the mission, and we'll be looking to provide additional support in the near-term. We think she's the perfect leader to build collaborations, empower members and maintain integrity to have impact in Indiana communities," Lichti said.  
Love said she's learned a great deal from working with Fraizer throughout her tenure at Prosperity Indiana and hopes to capitalize on the momentum that has been created under his direction. Lichti added that Prosperity Indiana is grateful for Fraizer's 10 years of service and appreciates his thoughtful leadership.
He said, "Andy's successful tenure led to a huge expansion of services and the implementation of comprehensive community development initiatives across the state. His leadership in Indiana will be missed."
Board President Steve Hoffman likewise recognizes what Fraizer has meant to the field over the past decade.
"Andy has meant a lot to this organization over his time here. He has meant a lot to other organizations and individuals as well. We will miss him and wish him the best," Hoffman said. "We are likewise excited to welcome Jessica into the leadership role. We are extremely fortunate to have someone of her knowledge, skills and abilities ready to take on the Executive Director role.  Jessica has been an integral part of our success in recent years, and our future success is secure under her leadership as well."
Leveraging a succession plan that has been in place since 2015, the board and its Search and Transition Committee vetted Love through a rigorous process that included four rounds of interviews and a presentation of her 100-day plan.
Of the board's selection and process, Fraizer said, "Jessica is the right choice to lead Prosperity Indiana into the future. Her passion for service, management experience and openness to ideas provide a critical skill set for exercising leadership. During her tenure as the Associate Executive Director, she has brought crucial operational grounding to meet the mission and deliver high quality service to members. I am elated with the Board's decision and appreciative of the thorough process they undertook to understand Jessica's capabilities."
Love is working with Fraizer to ensure the transition is as effective and seamless as possible. She assumes her new role on March 2.
Love said, "I'm thrilled by this opportunity to serve Prosperity Indiana's members and Hoosier communities in a new way. We have a great team and a strong board that are committed to delivering on our mission. With their help, I plan to give everything I've got – building on a legacy of great leadership – to improve lives across the state."