IPA News
Indiana Philanthropy Alliance Announces 2020 Hazelett Recipient for Leadership in Grantmaking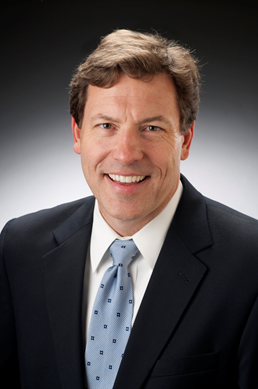 IPA is proud to announce that the recipient of the 2020 Hazelett Award for Leadership in Grantmaking is Jay Geshay, chief strategy officer at Bosma Enterprises and Sycamore Foundation board secretary.
Geshay was recognized for this award for his distinguished service at the Sycamore Foundation and the United Way of Central Indiana, along with his decades of support of philanthropy across the state, his extensive mentorship, and his impact on the philanthropic community as a whole. 
"Jay exemplifies the high standards, devotion to philanthropy, and mentoring skills that embody the Hazelett Award," said Claudia Cummings, IPA president and CEO. "Jay's integrity, creativity, and giving spirit are evident throughout his career and we are pleased to have him join the ranks of other exemplary individuals in the grantmaking community who demonstrated their excellence in the field."
Prior to Bosma Enterprises, Geshay formed Impact Indiana—an organization dedicated to helping social enterprises, family foundations, and individuals drive social impact in the state. He also spent over ten years as senior vice president of community impact and fundraising at the United Way of Central Indiana. Geshay has also held positions with Eastman Kodak, IBM, and the Dodson Group, where he helped to form the Sycamore Foundation. He is currently is a board member of the Edna Martin Christian Center and the Dodson Group, as well as an Advisory member of The Base.
The Hazelett Award is named for Susie Hazelett, who served the grantmaking community as an executive director in the community, public, and private sectors until her untimely death in 2004. The award is presented by IPA at their statewide conference to someone who exemplifies Susie's personal high standards, devotion to philanthropy, and leadership and mentoring skills.
"Susie Hazelett was someone I admired and looked up to for her work within the community," said Geshay. "I counted Susie as a friend and I'm incredibly grateful to be recognized by IPA and the rest of the philanthropic community for the work that we've been able to achieve over the years. Susie was a truly special person and to receive an award in her name is something that's an immense honor for me."