Watch this video to learn why Jay Geshay was selected for the Hazelett Award, which was presented by Ekstrom Alley Clontz & Associates at the 2020 Philanthropy Leads Conference.
Nominate an Inspirational Leader
The Hazelett Award is named for Susie Hazelett, who served the grantmaking community as an executive director in the community, public, and private sectors until her untimely death in 2004. This award is presented by IPA to someone who exemplifies Susie's personal high standards, devotion to philanthropy, and leadership and mentoring skills. Recipients embody the spirit of philanthropy displayed by Susie Hazelett. Those characteristics include:
A giving spirit displayed by mentoring and nurturing professional development in others
A giver of time, talent, and other resources
A strong professional with the highest of standards
Integrity
Creativity
Now Accepting Nominations
Nominations accepted through July 8, 2022
Nominating one of your peers for the Hazelett Award is a wonderful way to recognize their outstanding philanthropic service. The selection committee is looking for a wide array of distinguished nominees who have committed themselves to excellence within Indiana's grantmaking community. If you have questions, please contact Corri Rusk at crusk@inphilanthropy.org or 317-730-6304.
About Susie Hazelett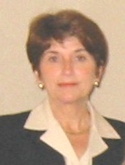 Susie was a teacher, a volunteer, a professional in philanthropy, and a giver. She mentored others and showed a unique sense of spirit that lives on. Shortly after becoming aware of her cancer, Susie Hazelett passed away on August 12, 2004, surrounded by her family, including husband Bruce and children Lara and Matt. Susie was taken so quickly, but her legacy will live on in many ways. Her love of children and education were evident in every breath. Her devotion to philanthropy and the world outside herself were demonstrated in her efforts to bring people together. Her sparkling personality and capable leadership at the Rush County Community Foundation, the Lawrence Township School Foundation, and in her last days, the Tobias Foundation, allowed her to guide these grantmakers through a broad scope of initiatives that she believed in. 
Susie was always willing to come to the aid of her fellow grantmakers, and through our work together, many in our field were fortunate to experience her warm friendship and support. We always knew that we could call on her and that she would come through with grace…and firepower! Susie had such a wealth of knowledge and also a willingness to share what she had learned with others. She was a great mentor, friend, and colleague. It is the hope of those who knew Susie that this award will encourage and inspire others to live up to their potential, both professionally and personally, and to live life to its fullest.
Past Recipients

2020 - Jay Geshay
Jay Geshay most recently served as chief strategy officer at Bosma Enterprises and Sycamore Foundation board secretary. Geshay has a long and impactful history in philanthropy. From his involvement in the Sycamore Foundation since its creation in 1986, to his years of service as the Senior Vice President of Community Impact and Fundraising at the United Way of Central Indiana to his support of several other philanthropic endeavors, Jay's contributions to the field, his mentorship of others, and his long-term commitment to philanthropy have had a lasting impact on the community.
Prior to Bosma Enterprises, Geshay formed Impact Indiana—an organization dedicated to helping social enterprises, family foundations, and individuals drive social impact in the state. He also spent over ten years as senior vice president of community impact and fundraising at the United Way of Central Indiana. Geshay has also held positions with Eastman Kodak, IBM, and the Dodson Group, where he helped to form the Sycamore Foundation. He is currently is a board member of the Edna Martin Christian Center and the Dodson Group, as well as an Advisory member of The Base.

2018 - Betsy Bikoff
For the last 20 years, Bikoff has served the philanthropic community through her key roles as vice president and chief grantmaking officer for the Richard M. Fairbanks Foundation; board member with United Way of Central Indiana; and as a consultant assisting both grantmakers and grantseekers, contributing to a stronger, more vibrant nonprofit community. She has also served as a mentor for young women as they navigate their professional careers.

 

2016 - Nancy Doemel
We were deeply saddened to learn Nancy passed away shortly after the award was announced. Nancy was a founding member of the Montgomery County Community Foundation, having served two terms on the board of directors holding several executive offices including its president. She chaired the community foundations efforts with GIFT IV, V, and SRD Initiatives. In addition, she and her family have established an unrestricted fund with the foundation. Throughout her career, she has shared her grant writing and fundraising knowledge through her leadership role with the Montgomery County Leadership Academy, Crawfordsville Main Street, the Crawfordsville Community Center, the Darlington Community Center, Montgomery County Free Clinic, and the Economic Health committee of the Montgomery County League of Women Voters as well as her church, the Wabash Avenue Presbyterian Church, and the Sugar Creek Quilt Guild.

2014 - Barbara Young
Barbara served as the President & Executive of the Porter County Community Foundation and volunteered throughout Porter County since she moved here for Law School in1978.  She has served on many boards for local nonprofit organizations including Chair of the United Way of Porter County's annual campaign. As a community leader, Barb was instrumental in establishing the Porter County Community Foundation for Porter County and was one of the founding Board members.
 

2012 - Elizabeth (Beth) A. Casselman
Beth, who joined The Clowes Fund as its first executive director in 2000, guided the organization to develop a more focused, transparent grantmaking process and led the Fund through a multi-generational governance transition. A graduate of Butler University, she began her career in public relations before entering the field of philanthropy in 1992 as the Founding Executive Director of the Community Foundation of Boone County. Beth has lent her skills to several philanthropic organizations in Indiana and the nation including Board Chair, Indiana Philanthropy Alliance; Friends of the Family Committee for the National Center for Family Philanthropy; Board of the Community Foundation of Boone County; Executive Director, Kappa Alpha Theta; and, Chair of the Boone County Advisory Board, United Way of Central Indiana.  
 

2010 - Sarah Harris
As Emmis Communications' Vice President of Community Outreach, Sarah was instrumental in leading the company's community outreach efforts. In her work, she brought together community, business, and government leaders to advance programs that address strategic community priorities – both in Indianapolis and throughout the country. Her position required a great deal of creativity in helping nonprofit organizations best position themselves for public and private support.
 

2009 – Willis K Bright, Jr.
From 1987 until retirement, Willis worked at Lilly Endowment in the areas of youth and community development issues in Indiana. As the Endowment's coordinator of grantmaking for youth development since 1996, Willis works with local, state and national organizations that are building opportunities for youth, especially those in poor communities. In selecting him for the award, Willis was acknowledged for his more than two decades of commitment to the field and his leadership as a mentor to young foundation professionals. He was noted as "the Dean of African-American grantmakers."

2008 – James Klusman, PhD
Former President/CEO of the Community Foundation of Greater Lafayette, Jim was lauded for his gifts as a "natural mentor and teacher, coaching and challenging at the same time." On his retirement from that post in 2006, among his numerous accomplishments, Jim was recognized for his leadership as a catalyst for community-wide action around child abuse and neglect. On faculty with the Council on Foundations' Community Foundation Excellence program, Jim teaches fundamentals across the country, and he is a key resource for colleagues on standards for best practice in the field.

2007 – Barbara Burt
Barbara demonstrated outstanding commitment to Allen County through the leadership of several charitable and philanthropic organizations. She led the Foellinger Foundation as President and Chief Executive Officer from 1995 to 2001. From 2001 to 2008, she served as Chairman of the Foundation's Board of Directors. Previously, she was the Executive Director of the Community Foundation of Greater Fort Wayne. In addition to her professional roles, Barbara volunteered her time and talent to community organizations, including Junior League, YWCA, Fort Wayne Quest Club and Indiana Philanthropy Alliance. The Barbara Burt Innovative Leader Fund was established in 2016 to celebrate her ongoing legacy.
 

2006 – Suzie Light
Suzie began her work at the Kosciusko County Community Foundation in 1993 and was promoted to Executive Director in 1995. During her tenure, Foundation assets have grown from just over $400,000 to over $50 million. Suzie also developed a diverse board of directors, a strong donor base, and best practices in investment and grantmaking. Suzie has served on several nonprofit boards including Ancilla College, Orthopedic Capital Foundation, and OrthoWorx. She is a member of Warsaw Kiwanis. In 2001, Suzie was named the Warsaw/Kosciusko County Chamber of Commerce "Woman of the Year."

2005 – Dr. Sam Cargile
Dr. Cargile was Vice President for Grantmaking for Lumina Foundation, after joining the organization in 2001. While at Lumina, he provided leadership for the Foundation's largest initiative, Achieving the Dream: Community Colleges Count. Dr. Cargile was also a program officer at the Wallace Foundation in New York City and Lilly Endowment Inc. He has lived in Kimberley, South Africa where he served as a long-term community college consultant for SIPU International of Stockholm, Sweden to the Department of Education, Training, and Arts and Culture of the Northern Cape Province. Other positions have included Executive Assistant to the Chancellor and Assistant Vice Chancellor for the Division of Academic Support at the University of Wisconsin Oshkosh, Director of the Office of Minority Education at the American College Testing Program in Iowa City, and Director of TRIO Programs at the Milwaukee School of Engineering. He is a former national education policy fellow of the George Washington University's Institute for Educational Leadership in Washington, DC and higher education policy analyst in the Office of the Assistant Secretary for Planning, Budget and Evaluation, U.S. Department of Education, Washington, DC. Dr. Cargile is a native of Milwaukee and received his Ph.D.in Urban Education with a concentration in educational psychology from the University of Wisconsin Milwaukee.