Join us in Indianapolis for IPA's two-day workshop developed to help emerging grantmakers better understand the purpose, practice, and people of effective philanthropy. Space is limited, so please register now.
Giving and managing grants can often be an isolated "learn-as-you-go" experience. While an instruction manual for effective philanthropy has yet to be written, IPA's two-day, Grantmaking 101 workshop provides individuals responsible for grant funding decisions with the tools and resources to increase the effectiveness of their grants. The course outlines best practices and specific strategies to help define the purpose of your giving, enhance the practice of your giving, and engage the people impacted by your giving.
Each participant receives resources that help address challenges in philanthropy, as well as a connection to peer-learning networks that continue past the program.
Learning Objectives
Module 1: The Purpose of Philanthropy
Understand the history of philanthropy, as well as the national and local infrastructure supporting philanthropy
Discuss and learn about issues and emerging trends shaping philanthropy
Module 2: The Practice of Philanthropy
Learn effective grant management processes:

Developing and communicating grant criteria
Accepting and reviewing applications
Deciphering financial statements
Quickly recognizing indicators of financial health
Conducting site visits
Communicating funding decisions
Measuring grant effectiveness

Understand legal and ethical issues associated with managing grants
Module 3: The People of Philanthropy
Through peer learning discussions, understand how to develop beneficial relationships with internal stakeholders, such as your board, committees, and co-workers
Practical examples and facilitated conversations will help you gain experience in developing and managing relationships with external stakeholders, such as grantees and other foundations
Target Audience
Program staff and volunteers (grant committees, trustees) of Indiana foundations responsible for making grant decisions and managing grants
Families and philanthropists with foundations and donor-advised funds
Experience Level: The Grantmaking 101 curriculum is a comprehensive program specifically designed for grantmakers with 1-5 years' experience. Designed by professionals and delivered by practitioners, it is a great orientation for new foundation staff. Because it is an interactive program, it is also an excellent update for foundation personnel who would like to increase their professional networks, redesign their grant processes, or develop new grant strategies to increase the impact of their grants.
Speakers
Marie Beason, Indiana Philanthropy Alliance
Marie serves as Director of Professional Education and Special Initiatives for IPA, an association supporting and connecting philanthropic organizations operating throughout Indiana. In this role, Marie executes a comprehensive curriculum of grantmaker education programs and is responsible for leading initiatives around issues such as developing age- and ability-friendly communities. Working at the intersection of grantmaker learning and community change, Marie helps Indiana funders connect their work to community goals while creating educational programs that inform and inspire. 
Sara Beggs, Intentional Philanthropy
Having supported and collaborated with foundations for 20 years, Sara has a deep knowledge of the legal, administrative, governance, and grantmaking functions of foundations. She brings an innate sense of what is practical when working with clients on strategic research and planning; grant program development; family and board engagement and succession; and retreat and meeting facilitation. Sara also understands the deeper work that revolves around managing change and building consensus among boards, staff and communities. Prior to 2016, Sara shared her time between Intentional Philanthropy and Exponent Philanthropy, where she served in senior positions for 15 years. Most recently, she has focused her energy on helping funders achieve impact and engage in evaluation. Prior to the impact work, she authored several publications including The Foundation Guidebook, The Trustee Handbook, and several legal primers. Sara's prior work was in the field of community and economic development, after receiving her BA with honors in economics from Boston College.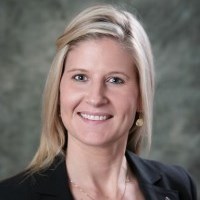 Crystal Gunther, Community Foundation of Southern Indiana
Crystal joined the Community Foundation of Southern Indiana in August 2011. She currently serves as the Director of Community Philanthropy for the foundation. In this role, she implements and oversees the grantmaking philosophy and associated activities of the foundation and provides direction and support to the foundation's grant and scholarship programs. In addition, she plays a major role in the foundation's outreach and community leadership efforts, representing the foundation publicly, and implementing strategic initiatives related to the foundation's role as a community catalyst and convener. While at the foundation, Crystal plays a leadership role with many community philanthropic initiatives, including Education Matters Southern Indiana, Align Southern Indiana, Women's Foundation Southern Indiana, Youth Philanthropy Council, Ivy Tech Women's Philanthropy Program, and Leadership Southern Indiana NexGen Program.
Eric Hessel, Hendricks County Community Foundation
Eric started working with the Community Foundation in 2003 as a youth grantmaker and has since worked in both the direct service and funding areas of nonprofits. Prior to joining HCCF full time, Eric worked in youth programming and with the US Census Bureau, in addition to building relationships in the local community that assist in strategic and effective grantmaking decisions. Eric, who grew up in Pittsboro, currently lives in downtown Indianapolis with his rescue dachshund. 
Zachary Kester, JD, LLM, CFRM; Charitable Allies

Zac, Executive Director of Charitable Allies, has practiced law primarily for charities for nearly ten years and holds an LLM in the needs of tax-exempt organizations from Indiana University Maurer School of Law, as well as a Certificate in Fund Raising Management from the IU Lilly Family School of Philanthropy. He is a recognized leader in the field and presents regularly on nonprofit legal topics to organizations around the state of Indiana, as well as contributing frequent articles and insights to Charitable Advisors' Not-for-Profit News and other industry publications. Zac serves as part of IPA's Legal Help Desk and serves several different private and community foundations as a consulting executive for programming, board direction, outcomes and funding prioritization, and grant recipient data collection and management. Zac is a director and Board President for Ascent 121 Inc., a Marion County anti-human trafficking organization, and is a Board director at IPA. His experience as both an attorney and nonprofit advocate makes him a valuable resource for organizations looking for help on legal, funding, operations, and board governance topics.
Tony Macklin, Chartered Advisor in Philanthropy®
Tony consults with donor families, grantmakers, and their advisors about purpose, use of resources, action planning, and learning. Tony is also managing the National Center for Family Philanthropy's "Community Foundations Family Philanthropy Network." He previously served as executive director of the Roy A. Hunt Foundation, a multi-generation family foundation. He facilitated changes in visioning, impact investing, grantmaking, trustee education, and back-office management for the family. In twelve years at the Central Indiana Community Foundation, Tony led grantmaking initiatives, advised generous entrepreneurs and families, attracted $39 million in assets and co-investments, and launched a social enterprise. Tony currently serves as a senior advisor to the Impact Finance Center, peer reviewer for The Foundation Review, and trustee of Awesome Boulder.
Daniel Waniger, CPA, BKD
Daniel has served the not-for-profit and governmental sectors for more than ten years. His experience includes working with higher education institutes, membership organizations, museums, religious organizations, and social service agencies. Daniel has provided audit services in accordance with Government Auditing Standards and the Uniform Guidance, managed numerous audits, and completed a six-month apprenticeship in BKD's quality control department. He also serves as a presenter on technical topics, such as Financial Accounting Standards Board new standards and best practices for not-for-profit organizations. Daniel is a 2005 graduate of Manchester University, North Manchester, Indiana, with a B.S. degree in financial accounting, and a 2006 graduate of Kelley School of Business, Indiana University, Bloomington, with an M.P.A. degree.
Cost
$195 Indiana Philanthropy/GIFT members
$275 for non-members
Registration
Please register by 3/9/2018. 
You must be logged into the website to register; then click the "Register Now" button above. If you do not have an existing account, you may register for one here. Please allow 48 hours for account approval, or for immediate access you may contact Marilee Steckler at 317-630-5200 Ext. 113.
Cancellation Policy: Cancellations received one week prior to this program will be honored with a full refund. No refunds will be issued after this date. In order to view or cancel current registrations, login into your account. Once you are logged in, click on "My Account" at the top of the screen. Your profile will show up in the main body of the webpage. Click on "Registrations" in the menu above your profile. Here you'll be able to view all your current registrations and cancel if necessary. You may also contact Catrena Morrow at 317.630.5200 Ext. 110 to confirm or cancel your registration.
Questions? Please contact Catrena Morrow with any questions by email or call at 317-630-5200 Ext. 110.
 
Hotel/Lodging: If you need assistance with hotel accomodations please contact Catrena Morrow at 317-630-5200. Ext. 110.