Member News
Welborn Baptist Foundation Invests $3.83M in 2022 Grant Cycle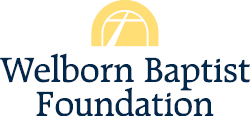 The Welborn Baptist Foundation is investing $3.83 million in grant partnerships with 29 community organizations participating in the Foundation's 2022 grant cycle.
These grants were formally presented at a celebration luncheon on June 14, in the foundation's Welborn Community Room. The awards celebration featured a panel discussion focused on the impact of nutrition on early childhood development. Panelists included local subject matter experts: Jared Totsch, Director of Early Learning, St. Vincent Early Learning Center; Dr. Serah Theuri, Associate Professor of Food and Nutrition, University of Southern Indiana; Lynn Kyle MS, LCSW, Executive Director, Lampion Center.
Grants awarded will support initiatives aligning with the foundation's focus on early learning, healthy eating, and active living. In addition to programming support, many organizations received capacity-building support through the foundation's nonprofit excellence focus area.
"This partnership celebration is particularly exciting for the connections being established between the early learning and the healthy eating and active kiving areas," Andrea Hays, Healthy Eating & Active Living program officer, said.
"The role that physical activity and nutrition plays in early childhood development is a key piece to setting children up for a better quality of life in the future," Patrick Jackson, Early Learning program officer, said.
The foundation's early learning focus area seeks to increase family engagement and child-care provider effectiveness, increase affordable, high-quality childcare enrollment, and provide academic support.
Additionally, the foundation's healthy eating and active living focus area seeks to promote nutritious food and beverage access, promote physical activity access, create opportunities for healthy choices across settings, and promote healthy living overall.
More information about the Welborn Baptist Foundation's approach and grant process is available at www.welbornfdn.org.