Member News
Welborn Baptist Foundation Announces $1.55 Million Investment in Early Learning Grant Partnerships
Wednesday, December 2, 2020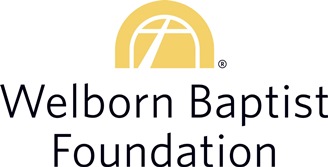 The Welborn Baptist Foundation is investing more than $1.55 million in grant partnerships with 11 community organizations participating in the Foundation's 2020 Early Learning grant cycle: Audubon Kids Zone, Borrowed Hearts Foundation, Boys & Girls Club of Evansville, Carver Community Organization, C.A.P.E. of Vanderburgh Co., Joshua Academy Preschool, Koch Family Children's Museum of Evansville (cMoe), Memorial Community Development Corporation, St. Vincent Early Learning Center, YMCA of Southwestern Indiana, and 4C of Southern Indiana. (Distribution detail attached)  
Grants awarded will support 2021 and 2022 initiatives. "The Foundation's partnership with these area organizations will go directly toward two important efforts; more children arriving at kindergarten ready to learn and more 3rd graders exceeding grade-level benchmarks for school success," says Patrick Jackson, Early Learning Program Officer. 
Grants have been awarded in alignment with the Foundation's four priorities for Early Learning investment: 
Family Engagement
Provider Effectiveness
Affordable, High-Quality Enrollment
Academic Supports
"Partnership and collaboration is key," says Pat Creech, CEO and Executive Director. "The Foundation has been blessed to be a part of collaborations in recent years that have driven some great advancements in the Early Learning space; such as the Indiana Paths to QUALITY and Kindergarten Readiness Indicators initiatives.  It's an honor to partner with these local organizations that are doing great work and adapting in a challenging time."
More information about the Welborn Baptist Foundation's approach and grant process is available at www.welbornfdn.org.
About Welborn Baptist Foundation
The Welborn Baptist Foundation is celebrating 20 years of grantmaking and capacity building in the Tri-State. The Foundation was established in 1999 and began granting in 2000. Current focuses are Early Learning, Healthy Eating and Active Living, Christ-Centered Living, and Nonprofit Excellence. Since its inception, the Foundation has provided $67 million to nonprofits in Southwestern Indiana, Southeastern Illinois, and Western Kentucky.
| Organization | program |
| --- | --- |
| Audubon Kids Zone | Strong Starts |
| Borrowed Hearts Foundation | Little Hearts Clubhouse Early Learning |
| Boys & Girls Club of Evansville, IN | Lesson Up |
| Carver Community Organizations | AARP Foundation Experience Corps |
| C.A.P.E. of Vanderburgh Co. | Play Structure for Zero-to-three |
| Joshua Academy Preschool | Learn to Read Hubs |
| Koch Family Children's Museum of Evansville (cMoe) | Playful Early Learning |
| Memorial Community Development Corporation | Memorial Childcare Ministry's Path to Quality |
| St. Vincent Early Learning Center | Promoting Trauma Informed Care in Early Learning Environments |
| YMCA of Southwestern IN | Level Up Summer Program |
| YMCA of Southwestern IN | Bridging Literacy |
| 4C of Southern Indiana | Growing Great Kids Home Visiting |
| 4C of Southern Indiana | Conscious Discipline |
| 4C of Southern Indiana | Faith-Based & PreK Support |
| 4C of Southern Indiana | Regional Training Center Pilot Project |
| 4C of Southern Indiana | Capacity Building Support |