Member News
Welborn Baptist Foundation announces $1.2 million in Healthy Eating & Active Living Grants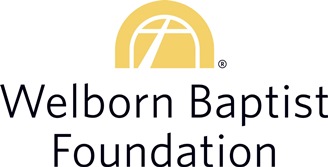 The Welborn Baptist Foundation is awarding over $1.2 million in grants to five schools, four churches and seven community organizations participating in the Foundation's 2019 Healthy Eating & Active Living grant cycle (list of grant recipients attached).
These grants will support initiatives through June 2021. "These grants reflect investments in policy, systems and environmental change strategies related to Healthy Eating and Active Living", said Andrea Hays, Program and Community Engagement Officer. "They are designed to contribute to important changes in our community: More residents of all ages meeting the recommended guidelines for nutrition and physical activity and fewer residents of all ages with weight-related chronic disease."
Grants were awarded to align with the Foundation's four priorities for the Healthy Eating & Active Living Community Impact Area:
Nutritious Food & Beverage Availability
Physical Activity Access
Healthy Environments
Motivate Usage
The Foundation also designated Urban Seeds' Community Bulk Food Buying Club program as the Donald B. Cox Memorial Grant.  This award is a tribute to the late Donald B. Cox who served as Chairman of the Board when Welborn Baptist Hospital was sold, and upon its sale, became Chairman of the Board of the Welborn Foundation. In recognition of his contributions to the community.
About Welborn Baptist Foundation
The Welborn Baptist Foundation is a private foundation created in 1999 focused on Early Learning, Healthy Eating and Active Living, Christ-Centered Living, and Nonprofit Excellence. Since its inception, the Foundation has provided nearly $60 million to nonprofits in Southwestern Indiana, Southeastern Illinois, and Western Kentucky.
2019 HEAL Grant Recipients
Evansville Lutheran School
Ferdinand Elementary School
Holy Redeemer Catholic School
Tecumseh Middle School
Tenth Street Elementary School
Encounter Church
Holy Name of Jesus Catholic Church
Memorial Baptist Church
Nazarene Missionary Baptist Church
Evansville Trails Coalition
St. Vincent Evansville Foundation
YMCA of Southwestern Indiana
Franklin Street Events Association
Purdue Extension – Vanderburgh County
Tri-State Food Bank
Urban Seeds