IPA News
Retiring Philanthropic Leader Receives Sagamore of the Wabash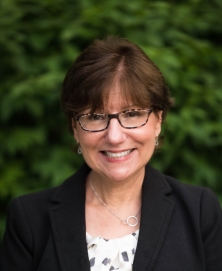 Rosemary Dorsa stepping down from Indiana Philanthropy Alliance after 40-Year Career Serving Hoosiers
Indiana Philanthropy Alliance Vice President Rosemary Dorsa has received the Sagamore of the Wabash in recognition of 40 years of philanthropic leadership to the state of Indiana. Lilly Endowment Inc. Chairman Clay Robbins presented the award to Dorsa on behalf of Governor Eric Holcomb during a retirement celebration held by video conference last evening. Over 100 people from around the United States signed on virtually to wish her well.  
"Although she has not sought the limelight, I would be hard pressed to think of anyone who has had a broader and more impactful career in the philanthropic sector in Indiana," said Robbins. 
For the past 8 years, Dorsa has served as IPA's vice president and director of their Giving Indiana Funds for Tomorrow technical assistance program, which Lilly Endowment funds in connection with its long-running support of Indiana community foundations. During this tenure, she has been instrumental in building the operational, fundraising, and executive leadership capacities of Indiana's 94 community foundations. Dorsa is highly regarded by many in the community foundation and philanthropic field.
"Rosemary is a powerful force for positive change in the philanthropic sector, and a sought after voice on the running of community foundations both within Indiana and across the country," said Claudia Cummings, president and CEO of Indiana Philanthropy Alliance. "Indiana is home to ten percent of the nation's community foundations, including one in every county and Rosemary has been instrumental in leading their development and sustainability." 
Prior to assuming her responsibilities with the GIFT initiative, Dorsa held a variety of leadership positions at the Indianapolis Foundation and Central Indiana Community Foundation, including vice president for partnerships and community initiatives (2009-2010), chief operating officer (1999-2009), and vice president for programs/program director (1996-1999). From 1988 until 1993, she served as Director of Programming at Community Centers of Indianapolis, and prior to that for eight years she was director of evaluation and planning associate at United Way of Central Indiana.
In addition to her distinguished 40-year career in Indiana's philanthropic sector, Dorsa has held several important volunteer leadership positions, including serving as board chair for Indiana Humanities and board member for the Benjamin Harrison Presidential Site and Indianapolis Theatre Fringe Festival.