Member News
New AEDs for Hamilton Police Department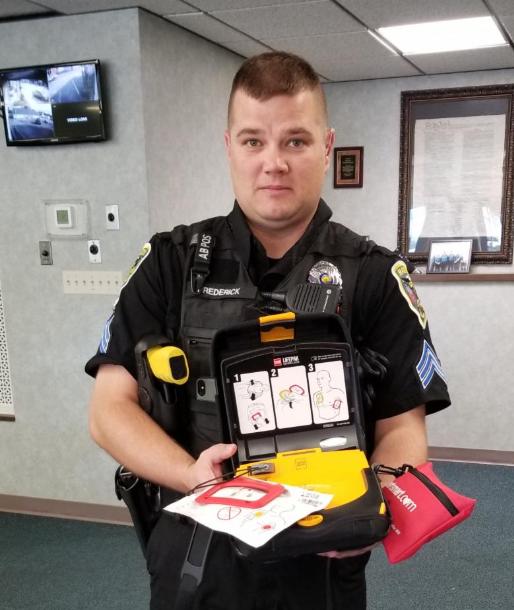 The Hamilton Police Department was able to add lifesaving equipment to its squad cars thanks to a grant from the Hamilton Fund at Steuben County Community Foundation.
Previously, the department had one AED to share between four cars, which was over twenty years old. With its location between Angola and Dekalb, Hamilton PD are often the first to arrive at a scene. However, if the car with the AED was at a different location, the officers would be unable to do much without additional help.
"An AED is one of the tools we use the most with our older population," explained Sergeant Thomas Frederick (pictured with one of the AEDs purchased).
With a grant of $2,390 from the Hamilton Fund, they purchased two AEDs for their night shift cars. The machines are considered semi-automatic, so they verbally guide the user through the process. This allows the officer on the scene to, if needed, take care of other concerns while someone else without the training can confidently use the life saving device. "For a family to see that we have the tools to help a loved one, it gives us peace of mind in a medical situation and helps them feel more at ease," said Sgt. Frederick. The grant is another step in the process as Hamilton Police Department grows. Funding for the remaining AED's has been committed by REMC's Operation Round Up.