Member News
National Land Bank Leader Selects Prosperity Indiana to Join First Cohort of Scholarship Winners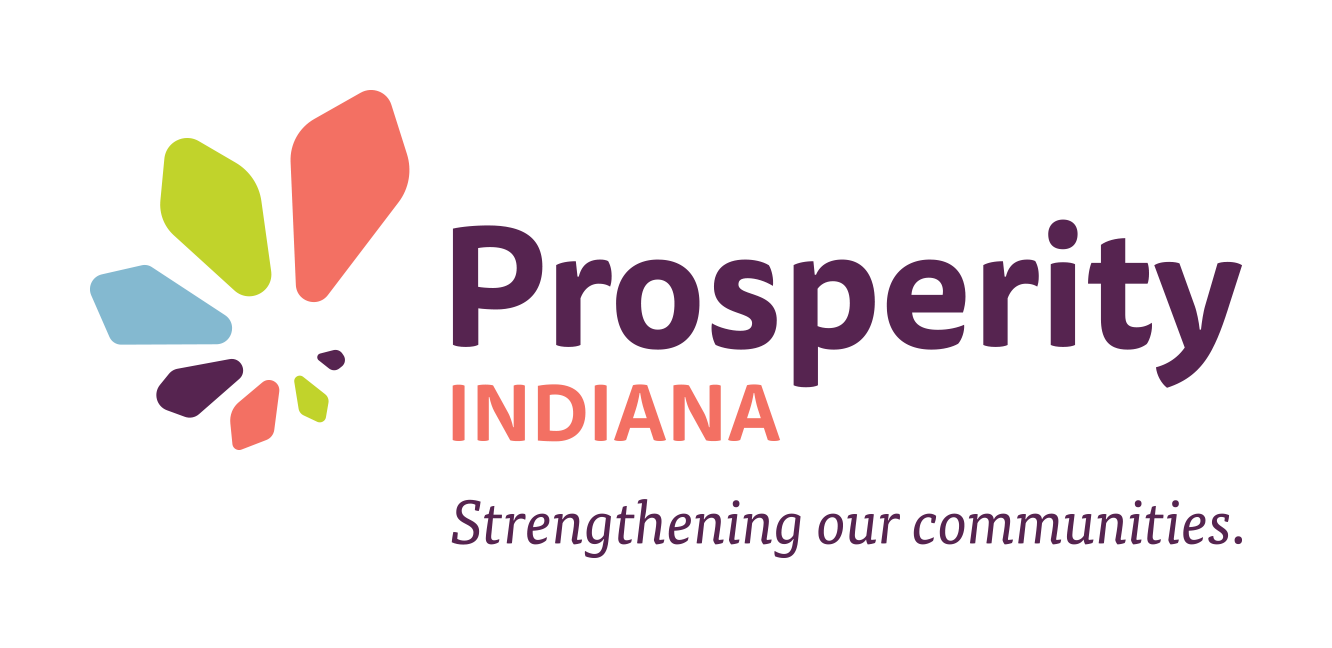 INDIANAPOLIS, IN – The Center for Community Progress (Community Progress) announced today the first cohort of competitively selected scholarship winners, including Prosperity Indiana, through their new Land Bank Incubator Scholarship Program.
The program, made possible by generous support from Arnold Ventures, provides free technical assistance, valued at up to $75,000, to local and state leaders who seek to create new land banks and pilot innovative land bank practices in the face of emerging challenges to our communities and neighborhoods triggered by the COVID-19 pandemic.
"The Great Recession proved that land banks are an innovative, impactful tool for virtually any community and can play a central role in repairing our neighborhoods through equitable, inclusive development that uplifts all people," said Dr. Akilah Watkins, President and CEO for Community Progress.
These scholarships will help grow land banks across the country, ensuring that more communities are prepared to respond to and eliminate vacancy resulting from both historic challenges and the unprecedented pandemic. "We are excited to begin our partnership with Prosperity Indiana, working with local and state leaders that support our shared goal of utilizing land banks to advance an equitable recovery for all," said Watkins.
"We're fortunate in Indiana that we already have land bank enabling legislation, but our law needs some work for communities to maximize the benefits of this vital redevelopment tool. In light of the economic implications of COVID-19, we simply cannot afford to wait any longer to address the limitations in our state code," said Jessica Love, executive director for Prosperity Indiana.
The national experts from Community Progress will work with Prosperity Indiana and stakeholders from across the state to identify and develop legislative reforms to optimize existing, but limiting, state-enabling land bank legislation so land banks can become a powerful tool to support equitable recovery efforts in communities across the great state of Indiana. The scholarship provides up to 200 hours of expert, technical support at no cost to Prosperity Indiana, as well as a small local grant for inclusive community engagement. The work will begin in July 2021 and continue through the first quarter of 2022.
"Thanks to the opportune timing of Community Progress' technical assistance program, we're looking forward to having recommended language ready before the General Assembly reconvenes in 2022 to address our land banking law's various impediments," said Love.
Prosperity Indiana has already formed a diverse and inclusive coalition of local, regional, and state leaders to ensure the proposed improvements meet the needs of urban, suburban, and rural communities across the state, one of the key reasons why the organization's scholarship application was so competitive.
In addition to Prosperity Indiana, the first cohort of scholarship winners also includes the following:
Central Illinois Land Bank Authority
City of Montgomery, AL
Redevelopment Authority for the City of Meadville, PA
The Growing Land Bank Need in the Face of COVID-19
Since 2010, approximately 200 land banks have launched across the United States, largely as a response to the Great Recession's destabilizing impacts to neighborhoods all across this country, which brings the total of land banks in operation across the country to nearly 250. Land banks are special entities, created by state legislation, that are granted unique legal powers to effectively tackle vacant, abandoned, and deteriorated properties consistent with community priorities. These governmental entities—operating across diverse geographies like Toledo, OH, Omaha, NE, Houston, TX, Huntington, WV, and rural counties in NY—have proven to be effective tools for communities facing widespread vacancy stemming from economic crises, natural disasters, or other disruptive events.
Today, another national crisis, the COVID-19 pandemic, is not only threatening public health, but also disrupting real estate markets, household security, and neighborhood vitality—and doing so with a disproportionate impact on communities of color. Over the next few years, it is expected that state and local leaders will again turn to land banks to help minimize the harms of vacant, distressed properties and to assist in an equitable recovery.
The Land Bank Incubator Scholarship Program is a proactive effort to fill a critical need at a critical time.
As America's leading organization helping communities address systemic vacancy, abandonment, and deterioration, Community Progress has led a number of initiatives to further one of the fastest growing community development tools, land banks. Those efforts include producing the seminal publications on land banks for the field of practice, collaborating to garner support for the National Land Bank Network Act, and helping develop land bank enabling legislation in 15 states.
About the Scholarships: Helping High-Need, Limited Resource Communities
The new Land Bank Incubator Scholarship Program supports growing the number of land banks across the country, driving transformative and innovative land bank practices in the face of emerging challenges to our communities and neighborhoods triggered by the COVID-19 pandemic. A national, competitive program open to eligible applicants from all 50 states, Washington D.C., and Puerto Rico, the initiative's three primary objectives are to:
Expand the number of land banks in states that already have state enabling land bank legislation;
Help local and/or state partners design and adopt new state enabling land bank legislation where no state law currently exists; and
Help local and/or state partners reform and optimize their state's existing enabling land bank legislation.
Communities interested in launching new land banks or seeking to advance optimal statewide land bank legislation are invited to learn more at https://www.communityprogress.net/land-bank-incubator-scholarship-pages-594.php.
For interviews or more information on the Land Bank Incubator Scholarships, email info@communityprogress.org or call (877) 542-4842.
About the Center for Community Progress
Founded in 2010, the Center for Community Progress is the national leader for building strong, equitable communities where vacant, abandoned, and deteriorated properties are transformed into assets for neighbors and neighborhoods. Today, Community Progress has affected change in more than 48 states and 300 communities through leadership education and advancing local and state reforms to systems, policies, and practices with a focus on racial equity. Simply, we work to transform "Vacant Spaces into Vibrant Places." For more information, visit www.communityprogress.org.
About Arnold Ventures
Arnold Ventures is a philanthropy dedicated to tackling some of the most pressing problems in the United States. We invest in sustainable change, building it from the ground up based on research, deep thinking, and a strong foundation of evidence. We drive public conversation, craft policy, and inspire action through education and advocacy.
We are a team of more than 90 subject-matter experts headquartered in Houston with offices in New York and Washington, D.C. We work in four key issue areas: Criminal Justice, Education, Health, and Public Finance. Our work is guided by Evidence-Based Policy, Research, and Advocacy. For more information, visit www.arnoldventures.org. 
About Prosperity Indiana
Indiana Association for Community Economic Development d/b/a Prosperity Indiana builds a better future for our communities by providing advocacy, leveraging resources and engaging an empowered network of members to create inclusive opportunities that build assets and improve lives. Since its founding in 1986, Prosperity Indiana has grown to nearly 200 members from the public, private and nonprofit sectors.