Member News
Madison County Community Foundation Names Davis as New President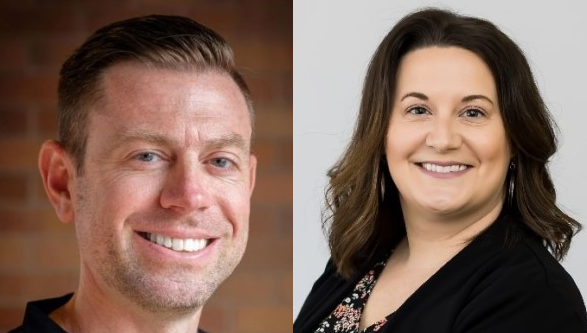 Madison County Community Foundation (MCCF) announced Benjamin Davis as its new president and the promotion of Kari Sisk to vice president of programs.
"Our board of directors is thrilled to introduce a leader of Ben's caliber to guide the community foundation," MCCF Board Chair Nancy Likens said. "Ben possesses the expertise and passion to grow our foundation further and to allow us to make an even greater positive impact in lifting the lives of others in Madison County."
Davis comes to the foundation from his role as chief development officer and vice president of operations at the YMCA of Greater Kalamazoo, Mich., where he professionally served with a successful track record in advancement, operations, community engagement, and communication strategies. He has family ties and knows Madison County well, as he previously served as director of alumni relations at Anderson University from 2008 to 2014. Davis graduated summa cum laude from Anderson University with a bachelor of arts degree in public relations and journalism.
"I am honored and humbled to be selected by the board for this assignment," Davis said. "This community has always felt like my 'home base' so I can't wait to return to Madison County and get started. There are many exciting opportunities in front of us, and I really believe the community foundation can play a vital role in helping Madison County become the best version of itself that it can be."
The MCCF Board of Directors also voted to promote Kari Sisk to vice president of programs.