General News
KEYS Promotes Literacy to Second Graders
Tuesday, February 28, 2017
KOSCIUSKO CO., IN – Members of Kosciusko Endowment Youth Services (KEYS), the Kosciusko County Community Foundation's youth philanthropy program, encouraged literacy among nearly 1,000 second graders during Read Across Kosciusko County (RAKC) today. This year marks the 13th anniversary of the literacy event.
KEYS students and adult volunteers traveled to elementary schools throughout Kosciusko County and read to second grade students. Each classroom received a copy of the book that was read to them. Additionally, each second grade student got a book to take home.
Numbers at a Glance
20 KEYS members
32 Adult volunteers
16 Elementary schools
47 classrooms
Nearly 1,000 second graders
Over 1,100 books for students and schools
"Read Across Kosciusko County is a great way for KEYS members to practice their mission to impact education," said KEYS Navigator, Amy Cannon. "In addition to encouraging the vital skill of reading, this program helps KEYS members to be better grant makers as they interact with the students who are impacted by the educational grants they award."
KEYS members are students in grades 8 through 12 from four school corporations in Kosciusko County: Lakeland Christian Academy, Tippecanoe Valley, Warsaw and Wawasee. Their mission is "to work together to positively impact and improve education in our community by providing aid now and for future generations." For more information about KEYS, visit their webpage at http://kcfoundation.org/grants-supporting-education/.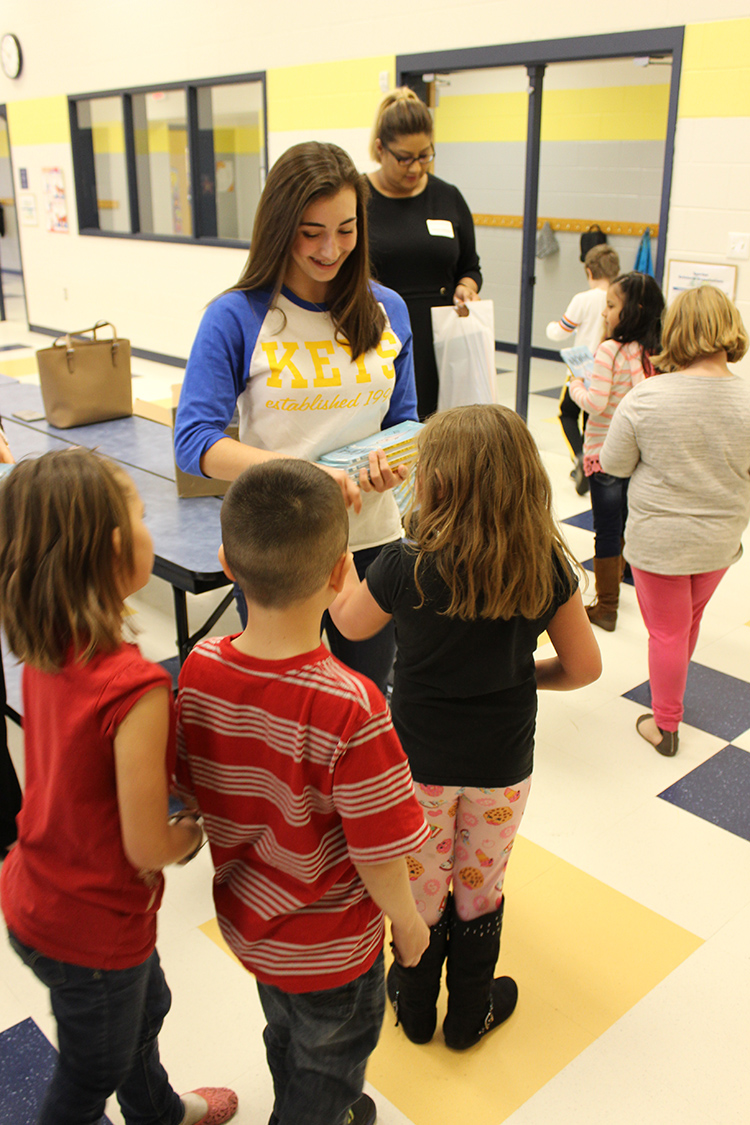 KEYS Member and WCH Junior, Sydney Wiedeman, hands out books to the 2nd graders at Jefferson Elementary School during Read Across Kosciusko County.