Member News
Heritage Fund Awards More Than $100K to Local Nonprofits
Tuesday, November 16, 2021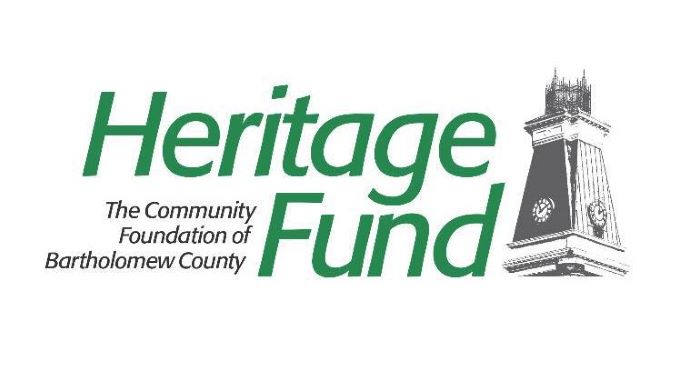 COLUMBUS, Indiana, November 16, 2021 -- Heritage Fund -- the Community Foundation of Bartholomew County recently awarded $107,500 in grants from the Community Fund to local nonprofit organizations as part of its third-quarter grants cycle.
Grant recipients are:
Salvation Army of Columbus – $45,000 to assist with roof replacement
Alliance for Substance Abuse Progress – $35,000 to support organizational and community strategic planning
Recover Out Loud – $20,000 for the purchase of exercise equipment for the new Rat Park fitness center on Hope Avenue in Columbus
Family Service, Inc. – $7,500 to support organizational strategic planning
Through the generous support of community members, HFBC annually distributes approximately $600,000 to $700,000 in grants to local nonprofits from the unrestricted Community Fund. Community Fund grants help HFBC to meet emerging needs in Bartholomew County in the areas of Youth Development, Substance Abuse, Neighborhood Revitalization, Innovation and Creativity and Welcoming Community.
In addition to these Community Fund grants, other grants awarded this quarter include:
Advocates for Children – $10,000 to support a staff retreat and employee mental health resources as part of the COVID-19 Organizational Resiliency grants program
Southern Indiana Housing and Community Development Corporation – $5,000 to support preparation of Bartholomew County READI grant proposal
Hindu Society of Southern Indiana – $3,000 to support local 5K race
ABC-Stewart School – $2,980 for the construction of a new safety fence
Just Friends Adult Day Services – $2,340 to pilot a new music therapy program
Columbus Human Rights Commission – $500 to support Fall 2021 Equity film series
The final quarterly grants deadline of the year is December 1. For more information about HFBC grants programs, contact Kyle Hendricks, manager of Community Impact, at 812-376-7772.
About Heritage Fund
Heritage Fund – The Community Foundation of Bartholomew County was formed as a community foundation in 1976 with the purpose of continuing a legacy of giving by providing an opportunity for all citizens to make gifts and establish charitable funds to benefit the local community. It was created primarily to: provide responsible stewardship of gifts donated for broad charitable purposes; promote leadership to address community issues; serve as a catalyst for positive change in partnership with others; and promote philanthropy broadly within the community.