Member News
Heritage Fund Announces New Fund to Support Emergency Medical Care for Dogs
Tuesday, November 10, 2020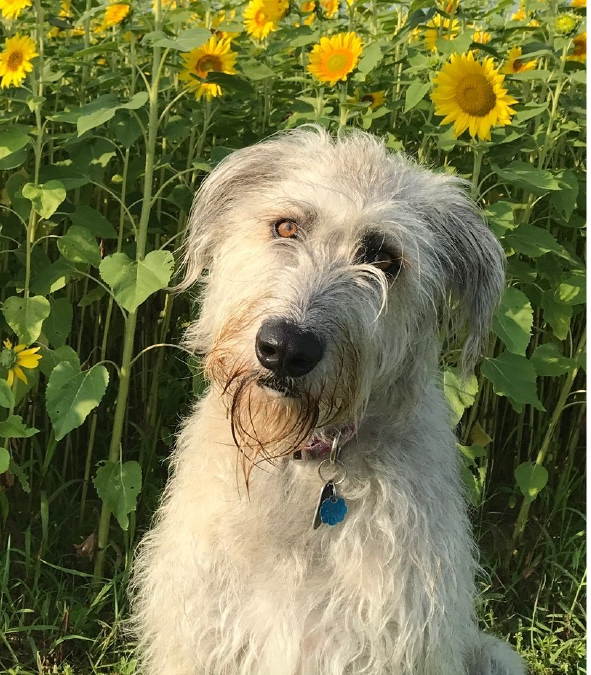 After the tragic and sudden loss of their dog Nala in October, Angie and David May wanted to find a way to  celebrate her life and help other beloved pets.  The Mays established the Nala Fund at Heritage Fund to help local veterinarians provide emergency medical care to dogs in need and to provide care for dogs waiting to be adopted from local shelters.
"Dogs bring the magic of unconditional love, trust, fun and comfort to many people. Nala's life was a gift to our family," Analytical Engineering, Inc. (AEI) President Angie May said. "She was our first dog and the AEI company dog. She went to work with us every day and brought many smiles with her unique personality. She will be greatly missed."
Heritage Fund will work in partnership with the Bartholomew County Humane Society (BCHS) to administer funds. Local veterinarians and shelters will be able to contact BCHS to request funds for dogs in need. Criteria for assistance includes financial need, treatment outcomes and potential for quality of life. Funds will be administered annually on a first-come, first-served basis.
If you would like to support the Nala Fund and its mission to help dogs in the community, there are a number of options:
The May family will be holding a SK Walk/Run and raffle beginning at 3 p.m. on Saturday, Nov. 21 at Noblitt Park (739 22nd St.), in honor of what would have been Nala's sixth birthday. All proceeds will benefit the Nala Fund. Registration for the SK is $15 (by Nov. 14) or $20 (after Nov. 14). T-shirts can be purchased for $10. Individuals also have the option of celebrating their own dogs or their dogs' memories by adding their names to the back of the race T-shirt. A $10 donation per pet name will go directly to the Nala Fund. Names must be received by Nov. 15 to be included. Participants can register for the SK online at indianatiming.com. Donations and names of dogs for the T-shirt can be mailed to the address below. Checks should be made payable to Heritage Fund.
The Nala Fund Analytical Engineering, Inc. (AEI)
2555 Technology Blvd.
Columbus, IN 47201
Raffle prizes include a custom colored sketch of the winner's dog by artist Leslie Weaver, Pelican Elite Coolers, local honey from AEI and more. Each SK entry will receive one free raffle ticket, and additional tickets can be purchased at the SK for $10 each or 3 for $25.
Community members who cannot participate in the SK/raffle but would like to support the Nala Fund with a donation can visit heritagefundbc.org/donate.
About Heritage Fund
Heritage Fund - The Community Foundation of Bartholomew County was formed as a community foundation in 1976 with the purpose of continuing a legacy of giving by providing an opportunity for all citizens to make gifts and establish charitable funds to benefit the local community. It was created primarily to: provide responsible stewardship of gifts donated for broad charitable purposes; promote leadership to address community issues; serve as a catalyst for positive change in partnership with others; and promote philanthropy broadly within the community.