Member News
Grants will help colleges and universities adapt and prepare for stronger futures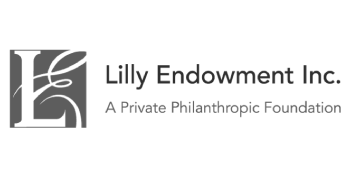 Lilly Endowment Inc. is making 12 grants to support nine large-scale projects that seek to address a range of significant challenges and opportunities that many Indiana colleges and universities face.  Several of the projects involve collaborations with community organizations, K-12 schools, employers and other colleges and universities.
The grants total nearly  $70 million and represent the third and final phase of the Endowment's initiative, Charting the Future for Indiana's Colleges and Universities.
The grants, which range from $2.7 million to $10 million, will fund work at 16 Indiana schools to address priorities that their leaders have identified as having the potential to make the most impact on strengthening their institutions' vitality and how they educate their students. Learn about these projects here.
Through these projects, the colleges and universities will collectively strive to, among other things:
Improve retention and graduation rates for students, especially first-generation college students, students of color and students eligible to receive federal Pell grants.
Engage adult learners and employers to create new approaches to workforce training, entrepreneurship and community service opportunities.
Work with school corporations to enhance the preparation of middle school and high school students for higher education and careers.
Align curricula, advising and experiential learning to improve employment outcomes for graduates and connect students to career exploration and preparation, including training in advanced robotics and data science.
Improve and expand mental health resources for students.
Enhance campus climates by strengthening diversity, equity and inclusion efforts, including recruiting and retaining more students of color and working to graduate all students to be culturally competent leaders.
Establish shared administrative services to reduce the cost of finance, payroll, human resources and other business functions.
"Indiana's colleges and universities face myriad challenges as they work to fulfill their educational missions while adapting to growing financial pressures, rapid demographic and technological changes, and evolving needs and demands of students," said Ted Maple, the Endowment's vice president for education. "We are pleased with the creative and collaborative approaches the colleges and universities are taking to address these challenges and seize opportunities to better serve their students, institutions, communities and the state of Indiana through these nine projects ."
The grants are the third and final round of funding in Charting the Future. The Endowment launched the initiative in 2019 to help leaders of the state's 38 colleges and universities engage in thoughtful discernment about the future of their institutions and to advance strategic planning and implementation efforts to address key challenges and opportunities.
Through earlier rounds of the initiative, all 38 schools received planning grants, which were approved in December 2019, and implementation grants approved in June and September 2020. The implementation grants funded strategies to improve efforts to prepare students for successful futures and strengthen the schools' long-term institutional vitality. Learn more about these grants here.
Through all three rounds of funding in Charting the Future, the Endowment has made grants totaling more than $138 million. Learn more about the entire initiative here.
About Lilly Endowment Inc.
Lilly Endowment Inc. is an Indianapolis-based, private philanthropic foundation created in 1937 by J.K. Lilly, Sr. and his sons Eli and J.K. Jr. through gifts of stock in their pharmaceutical business, Eli Lilly and Company. Although the gifts of stock remain a financial bedrock of the Endowment, it is a separate entity from the company, with a distinct governing board, staff and location. In keeping with the founders' wishes, the Endowment supports the causes of community development, education and religion. The Endowment funds significant programs throughout the United States, especially in the field of religion. However, it maintains a special commitment to its founders' hometown, Indianapolis, and home state, Indiana.