General News
Cummins Foundation Donates $10,000 to United Way of Elkhart & LaGrange Counties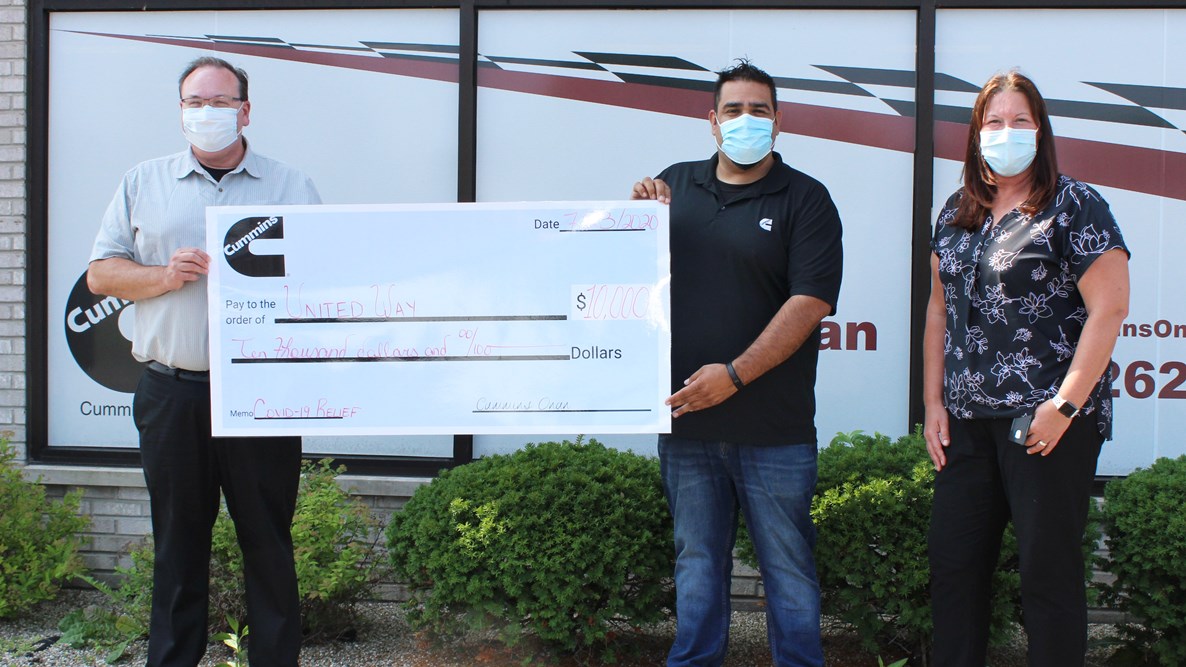 The Cummins Foundation has issued a $10,000 COVID-19 Relief and Recovery Grant to United Way of Elkhart & LaGrange Counties to assist families and children that have been impacted by the crisis.  The funds will provide 250 local families with up to 3 days of meals and provide literacy kits to pre-kindergarten students to help set them up for success at school. 
"Cummins has always shown a genuine interest in the betterment of our community. They care what happens to their employees, and their neighbors as well", said Ashley Bowen, VP of Development at United Way of Elkhart & LaGrange Counties.  "The generosity of Cummins has been critical to getting help to those who need it most."
United Way of Elkhart & LaGrange Counties' ongoing COVID-19 recovery programs have funded over fifty organizations spanning both counties.  Efforts have prioritized early childhood education, food security, financial stability supports, and community advocacy.
The Cummins Foundation's emergency COVID-19 funding is focused on childcare, nutrition, basic needs, and remote learning assistance in communities where it has a significant presence.  Cummins Onan operates a facility in Elkhart.