Member News
Community Foundation of DeKalb County Announces New Director
Tuesday, February 26, 2019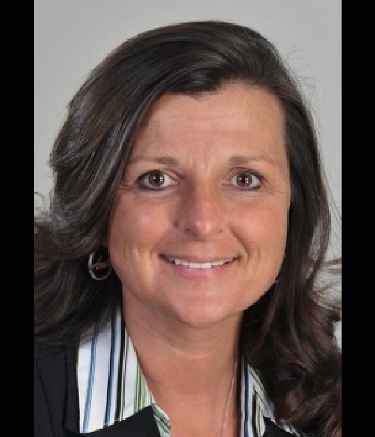 The Community Foundation of DeKalb County said Monday it has hired Tanya Young as the new executive director to lead the 22-year-old organization, starting March 4.
Having worked with many community organizations, Young is well-positioned to be an effective leader of the foundation, the organization said in a news release.
She currently is director of community engagement for Ivy Tech Community College at Fort Wayne. Before her career at Ivy Tech, she worked at the Greater Fort Wayne Chamber of Commerce through the Workforce Development division of the Graduate Retention Program. In both capacities, Young was responsible for developing, expanding and maintaining positive relationships and partnerships across northeast Indiana.
"We have been very quiet and diligent about this search process and simply couldn't be more excited to be vocal about welcoming Tanya and her family to the community foundation," said Matt Bechdol, president of the foundation's board of directors.
"She is well-known in our community, has been a tremendous partner for the foundation and other DeKalb County initiatives, and has deep personal connection with the value of community foundations. We look forward to serving with her to shape the future of our wonderful organization," Bechdol added.
Young's work has involved many board and leadership roles within the community and region, including Junior Achievement, DeKalb Chamber Partnership, the YMCA, Business Education & Community Partnership, Youth for Christ and more.
She has served on her local school board for eight years and has been actively involved in donor relations and fundraising on a personal and professional level throughout the past 20 years.
"I am delighted to be part of an organization that has had such a positive impact on the community. I look forward to continuing the work that the foundation has done to support nonprofit organizations and increase charitable dollars," Young said in the news release.
Young grew up in Evansville and graduated from Purdue University. She married her high school sweetheart, Chris, and then moved to the northeast Indiana region to raise their family. Young and her husband have raised two daughters in Whitley County and have welcomed a son-in-law to their family.
"I feel privileged to serve as the next executive director of the Community Foundation of DeKalb County," Young said. "I have always felt this county has some of the most giving and heartfelt individuals. I look forward to working with the board, staff, donors and community stakeholders to move the organization forward by connecting donors who care with causes that matter and enrich the quality of life for everyone!"
"It's been a very busy, but very productive few months while we filled the vacancy in the executive director office," Bechdol said. "This is a result of the hard work of the staff and board of directors to step up in new and engaging ways, and a very special effort by Judy Sorg, who has added the role of interim executive director to her Learning Link director duties."
"At the end of 2018 we received $500,000 from the Lilly Endowment GIFT VII effort for unrestricted community grant-making and operations; accepted $330,400 toward the communitywide DeKalb County Promise initiative, created 10 new funds at the foundation and are actively working toward updating our strategic plan and increasing organizational capacity," Bechdol added. "Thanks to a great staff and a dedicated board of directors, Tanya will be coming in at the right time to lead us into the future and focus on helping donors build their legacies and support DeKalb County through their philanthropic efforts."
The Community Foundation of DeKalb County promotes community philanthropy by offering local citizens the opportunity to create charitable legacies that will sustain and improve life in the county, the organization said.
The foundation said it provides a way for people to invest in the community's future by creating permanent support for the charitable programs or organizations they care about. Their endowment gifts are never spent, but are invested for growth and income. Each year, part of the fund's growth is returned to the community in the form of grants for charitable projects and programs. Also each year, a portion of the fund's growth is reinvested in the fund to ensure that the fund grows with inflation.
Since the foundation's creation in 1996, its donors have built $16 million in permanent endowment funds that grant more than $500,000 per year to worthy local causes, the foundation said in its news release. It added, "These grant dollars strengthen our community and make life better for all who call it home."