Member News
Blue River Community Foundation Awarded Community Leadership Grant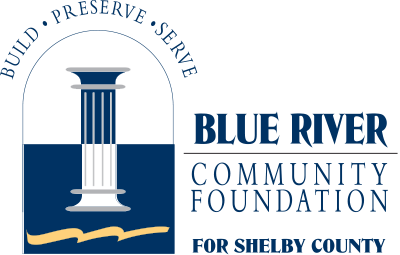 Through recent data analysis, visioning meetings and community engagement work, BRCF focused on realizing Shelby County's greatest growth opportunities that are also factors that our organization has the capability of influencing. Issues rising to the top of the list that the Foundation will tackle with this opportunity are: negative perceptions; lack of arts, culture and recreational opportunities; social connections; and diversity.
BRCF is one of 84 foundations in Indiana receiving grants through this round of GIFT VII grantmaking. Lilly Endowment created GIFT in 1990 to help local communities in Indiana develop the philanthropic capacity to identify local needs and challenges. It launched GIFT VII in 2018 and made available a total of $125 million to help foundations strengthen their leadership capacities in the towns, cities and counties they serve. Lilly Endowment expects to make additional GIFT VII grants in the coming months.
"During a time when so many organizations have been forced to put exciting, innovative plans on hold, Lilly Endowment Inc. is allowing our community to continue with our plans to improve the quality of life in Shelby County. Because of this opportunity, our community will be able to not only survive these unprecedented times but to thrive."- Jennifer Jones, Executive Director.
As part of GIFT VII, the Foundation was awarded a planning grant of $50,000 in 2019 to convene local stakeholders to identify, prioritize and assess opportunities and challenges in Shelby County. In March 2020, the Blue River Community Foundation was invited to apply for a GIFT VII Community Leadership Grant to implement strategies and activities identified during the planning period.
"Prior to the GIFT VII Community Leadership Grant opportunity, BRCF was in the process of addressing the role that our organization could play in bringing new residents to Shelby County. The GIFT VII opportunity allowed us the means to dig deeper into this undertaking and to bring other local leaders, stakeholders and community partners to the table in order to be sure we had community consensus. Our planning work resulted in a new mission statement for our foundation, a direction and plan to achieve our goals, and a closer relationship with our community putting us more in touch with their wants and needs."
Based on the information we received from our community conversations, the Foundation will be taking on several initiatives over the next 4 years to help make our community more desirable for new residents and to improve the quality of life for all those residing in Shelby County.
The civic group, Backyard Shelby, has already started efforts to build relationships with local realtors to entice homebuyers to choose Shelby County. The group is also working to increase the number of participants in local events and has plans of providing new, unique activities of their own in the future.
BRCF has partnered with Girls Inc. to convene and lead conversations in the community around diversity, equity and inclusion. They will do this by providing a series of workshops to local professionals.
BRCF will partner with other local leaders to activate public spaces. Work has already been started thanks to a QUIP grant from Indiana Arts Commission and a donation from Indiana Grand to activate an alley on E. Washington St. GIFT VII funding will allow additional items and ultimately completion of this project. The foundation will also be partnering with local artists to complete public art on 12 more traffic cabinet boxes throughout the community. Additional public art and cultural elements will be activated in our downtown and within the trail system with the development of a linear park behind the Historic Porter Center. The park will serve as a gateway to the west side of the trail system.
"It is great that in a time of uncertainty with COVID-19 we are able to continue projects that are engaging our community, beautifying our downtown spaces, and overall enhancing our community. We can't thank the Lilly Endowment Inc. enough for what they do for all of our communities."-Brent Thoman, BRCF Board President.