Member News
Ball Brothers Foundation Announces Rapid Grants for Facility Maintenance Issues, Planning Efforts, and Youth Programs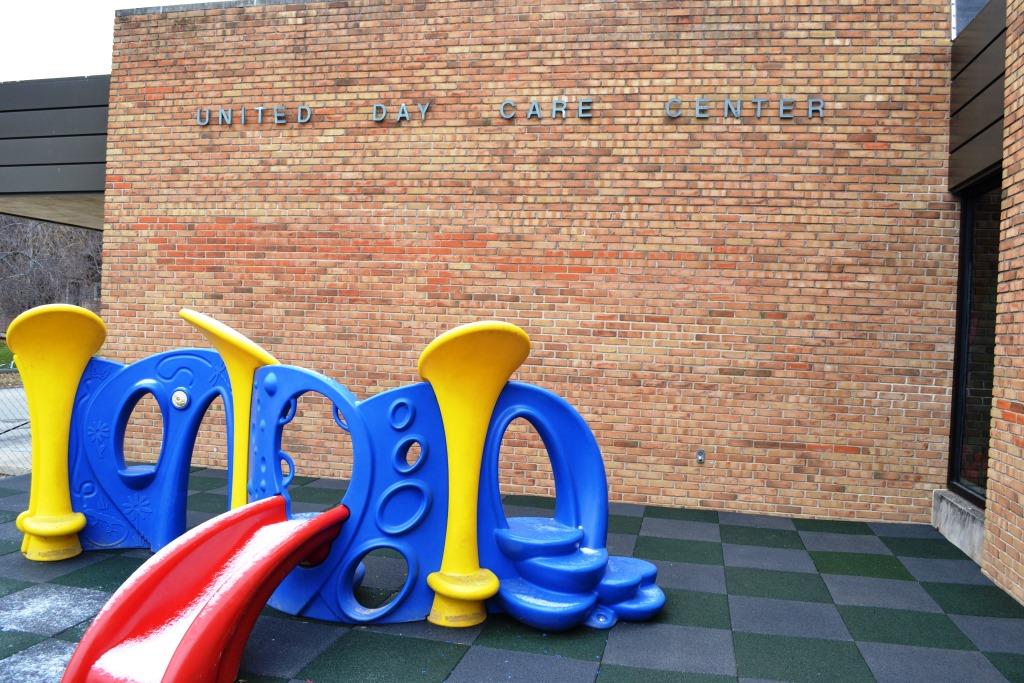 Nearly 20 organizations have received Ball Brothers Foundation funding since the start of the 2019 year through the foundation's Rapid Grant program. The Rapid Grant program allows the foundation to respond quickly to community needs. Organizations can submit a proposal requesting up to $5,000, and funding approval or denial is typically communicated within one week.

Among the organizations receiving funding in early 2019 were those with critical facility maintenance issues. A $3,000 grant allowed United Day Care Center to repair a rooftop heating unit that malfunctioned during the bitterly cold month of January. The center, located on the east side of downtown, is one of the city's vital providers of childcare for children ages 6 months-6 years. Extreme winter weather also impacted Bridges Community Services, leading to frozen basement pipes in a downtown housing unit for veterans, seniors, and people with disabilities. Rapid Grant funding in the amount of $3,250 helped to support emergency plumbing repairs. In addition, Ball Brothers Foundation awarded a grant to the Alno Club to fund foundation repairs. The Alno Club is home to more than 30 addiction recovery group meetings each week.
Rapid Grant funding was also awarded to several organizations seeking to bolster their operations and engage in planning efforts for the future. Funding in the amount of $2,500 will be used by the Muncie Children's Museum to plan for future upgrades to the museum while Muncie Downtown Development Partnership will use a $5,000 grant to upgrade the organization's website which promotes downtown attractions, businesses, and events. Urban Light CDC also received support in the amount of $5,000 to create a comprehensive marketing plan. Strategic planning efforts by Delaware County Soil & Water Conservation District were also funded with a $5,000 Rapid Grant as the organization seeks to build on its successful conservation and education work with farmers, landowners, and youth.
In addition, a number of organizations also benefitted from Rapid Grants that will extend unique educational opportunities to area youth. Fourth grade students from across the county will have the opportunity to travel to Indianapolis to visit the Benjamin Harrison Presidential Site, the Statehouse, and the Indiana State Library through support for an initiative called "In Pursuit of State Pride" which has received funding from Ball Brothers Foundation since 2013. A grant to Liberty-Perry Community School Corporation will assist the district in purchasing virtual reality technology that will extend learning beyond the classroom walls. Additionally, in alignment with the foundation's interest in promoting STEM education and career exploration, $5,000 grants were awarded to both Purdue Extension and Ball State University for youth programs slated to begin this summer with a focus on science, technology, engineering, and math.
Other organizations receiving Rapid Grant funding in the first quarter of 2019 include:
Ball State University: Bursting—Visual Storytelling of Muncie's Women, $3,900
Ball State University: Unmasked—Recovery to Redemption Journalism Project, $5,000
College Mentors for Kids: Muncie Mentoring Program, $5,000
East Central Indiana Regional Planning District: Support for RDA Grant Administration, $5,000
Indiana Philanthropy Alliance: 2019 Legislative Luncheon Series, $5,000
Innovation Connector: Disney Customer Service Training Institute, $1,000
Jay-Randolph Developmental Services: AEDs for Housing Units, $2,000
Monroe Township Volunteer Fire Department: Extrication Equipment for Firefighters, $5,000
Muncie Downtown Development Partnership: 2019 Muncie Three Trails Music Series, $5,000
"As a grantmaking foundation, we are dedicated to responding to community needs. The Rapid Grant program allows us to disperse funding quickly for critical issues, for unique opportunities, for piloting new efforts, or for the continuation of important community programs. While the number of requests we receive each year far exceeds the dollars available, requiring us to make difficult funding decisions, we know that the Rapid Grants awarded by the foundation make an important difference for organizations in our community."
—Jud Fisher, president and chief operating officer of Ball Brothers Foundation 
For information about the foundation's grant deadlines, giving priorities, and grantmaking process, visit www.ballfdn.org.  

Ball Brothers Foundation is one of the state's oldest and largest family foundations. Annually, the foundation awards approximately $7 million in grants supporting arts and culture, education, the environment, health, human services, and public affairs. The Muncie-based private foundation gives priority to projects and programs that improve the quality of life in BBF's home city, county, and state.