Member News
AWS Foundation Announces $432,154 in Grants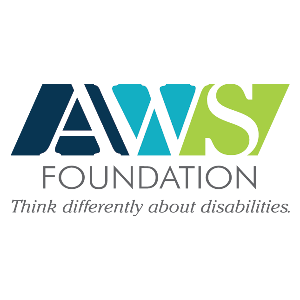 The AWS Foundation recently awarded $432,154 in grants to 14 non-profit organizations that benefit individuals with intellectual, developmental, and physical disabilities in northeast Indiana. These organizations include:
Community Choirs of Huntington County - $5,000 for the Joyful Songsters inclusive choir.
DeKalb Co. Eastern Community School District - $12,260 for the Northeast Indiana Special Education Cooperative (NEISEC) New Teacher Academy.
Family Voices Indiana - $40,102 for operating support.
Fort Wayne Civic Theatre - $33,000 for sensory-friendly performances, Project Lights Up!
GiveHear - $40,000 for the hearing clinic.
Healthier Moms & Babies - $35,000 for early interventions for better birth outcomes.
Heartland Sings - $22,000 over three years for a summer vocal arts residency.
Junior Achievement of Northern Indiana - $40,000 for programming for students with disabilities.
Manchester Elementary School - $10,000 for a sensory room.
Pathfinder Services - $45,000 over three years for Summer at Last teen camp.
Special Olympics Indiana - $15,000 for the Athlete Leadership Initiative.
Trustees of Indiana University - $49,792 for social skills training through Indiana Resource Center for Autism.
Visiting Nurse - $45,000 to support care for people with disabilities.
Whitley County 4-H - $40,000 for phases 4 & 5 of the fairground's accessibility project.