Member News
American Rescue Plan Grantees Announced
Thursday, October 21, 2021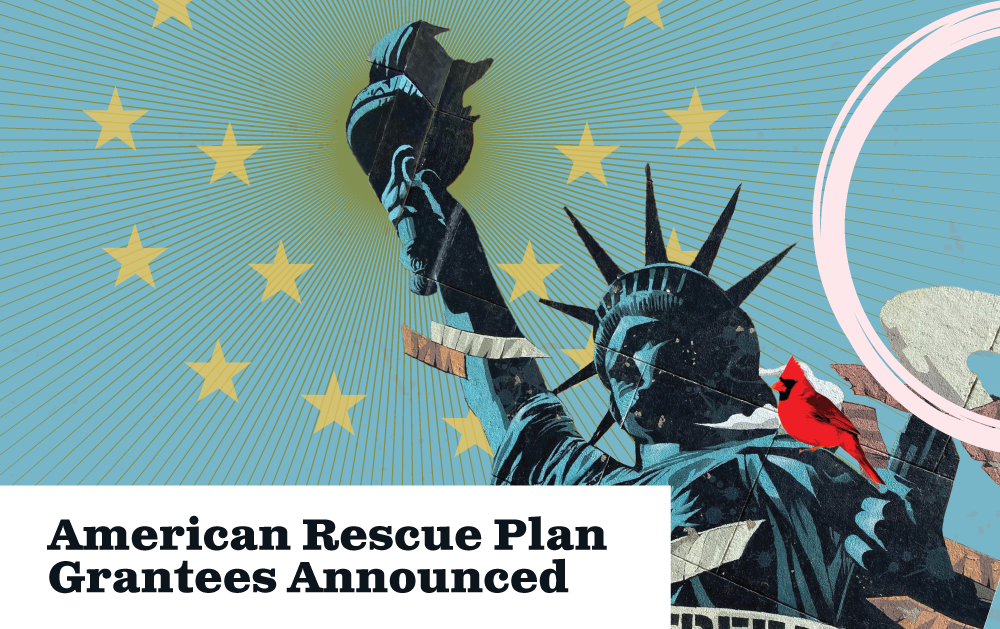 Indiana Humanities is pleased to announce the distribution of more than $800,000 in operating and programming support to 78 organizations across Indiana with funding provided by the National Endowment for the Humanities (NEH) through the American Rescue Plan (ARP) Act of 2021.
The Indiana Humanities American Rescue Plan Operating Support Grants will provide important COVID-19 relief to nonprofit organizations that create public humanities programming. The Indiana Humanities American Rescue Plan Programming and Capacity-Building Grants will allow organizations to develop and implement programs that help them respond to and recover from the pandemic. Groups large and small, in each of Indiana's nine congressional districts, have received awards ranging from $2,500 to $20,000.
Learn more about the organizations funded here.