Research, Data, & Reports
A Path to Growing Lifelong Philanthropists
Source(s):
Indiana Philanthropy Alliance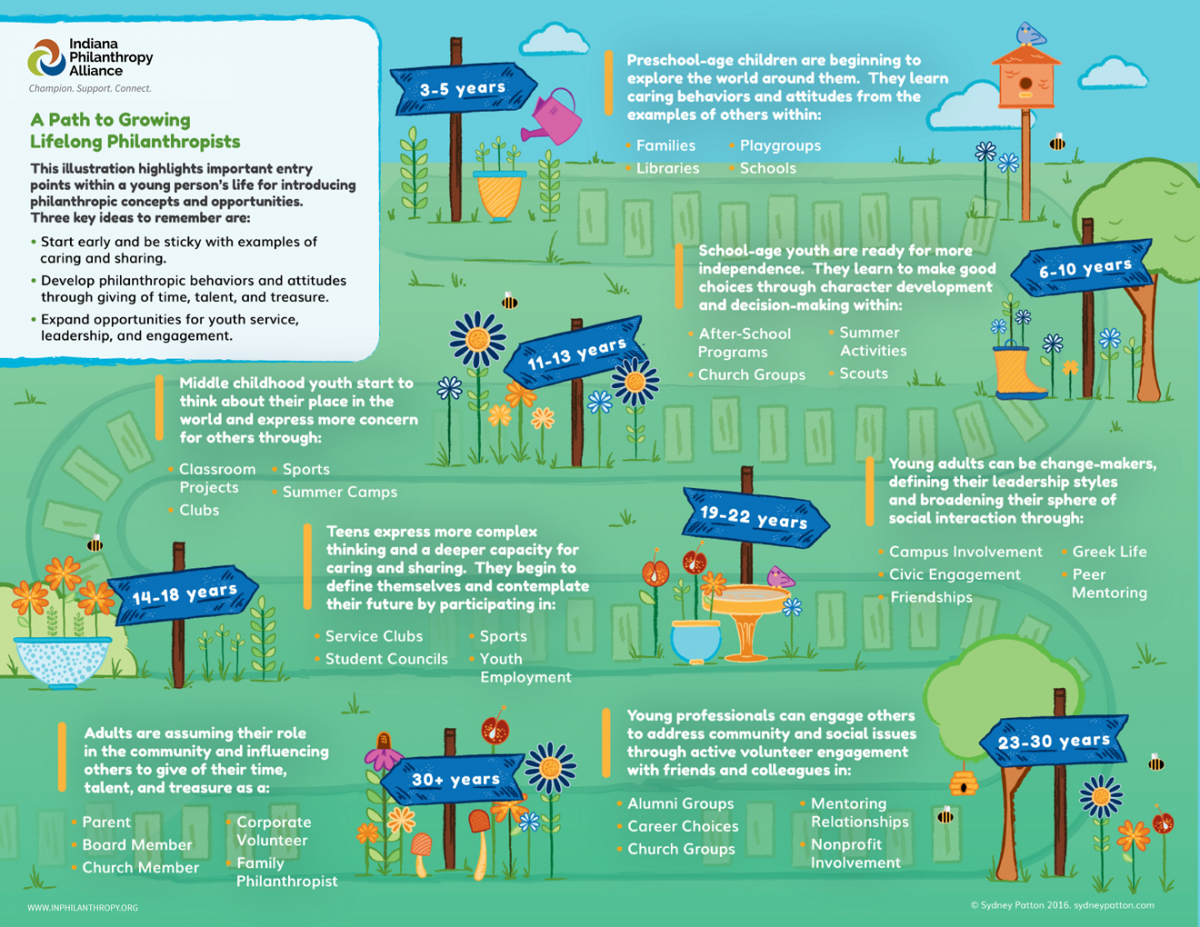 This illustration highlights important entry points within a young person's life for introducing philanthropic concepts and opportunities.
Three key ideas to remember are:
Start early and be sticky with examples of caring and sharing.
Develop philanthropic behaviors and attitudes through giving of time, talent, and treasure.
Expand opportunities for youth service, leadership, and engagement.