Webinar Recording
2016 Youth Philanthropy & Next-Gen Giving Series
Source(s):
Indiana Philanthropy Alliance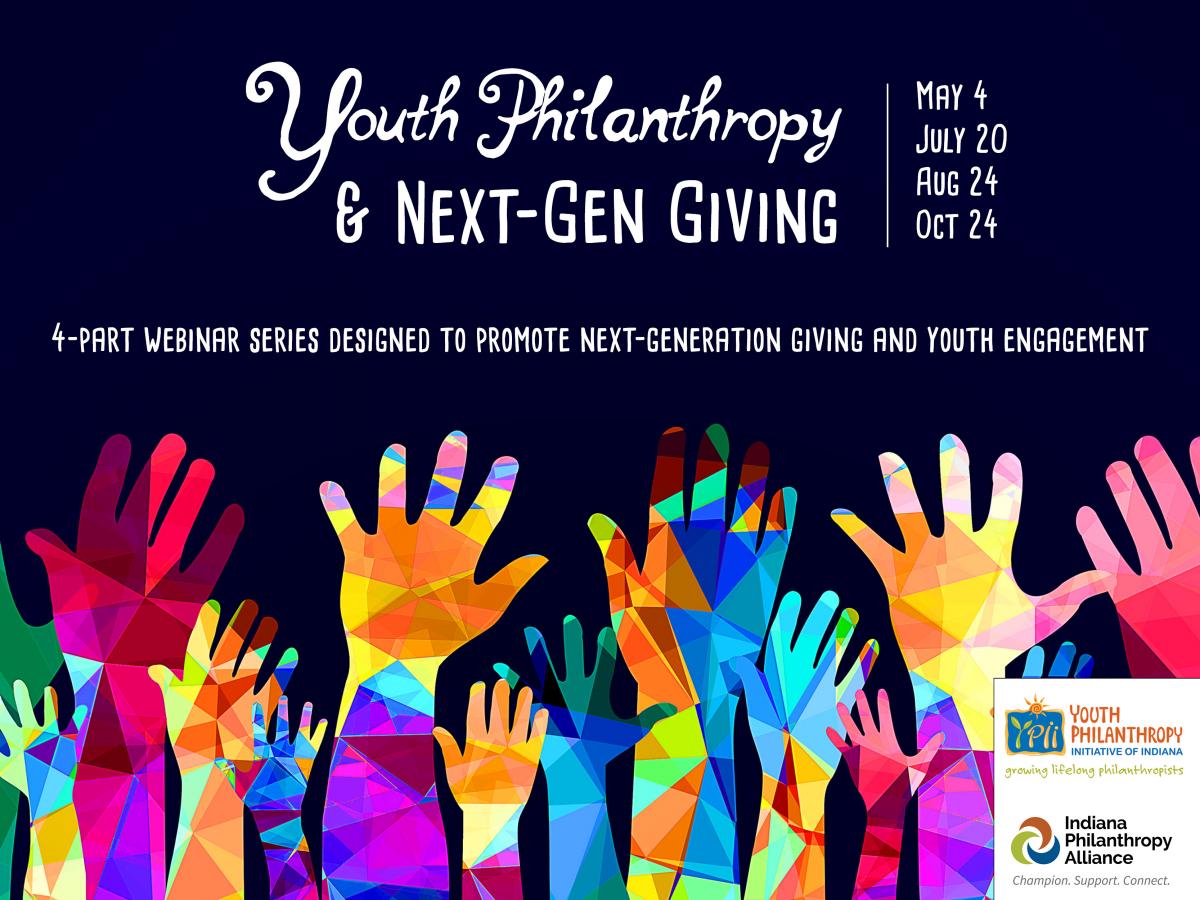 Youth Philanthropy Initiative of Indiana's (YPII) 4-part webinar series is designed to promote next-gen giving and youth engagement. These enlightening sessions feature local and national experts on the topics of service learning and project based volunteerism, youth grantmaking, youth leadership, and tips for engaging youth in philanthropy.
This series incorporates YPII's 4-pillar model (Serving, Giving, Leading, and Engaging) to explain the progression youth take from caring within their families to engaging others in their communities. Participants will receive real-world examples and resources they can integrate into their foundations and youth-serving organizations.
View the recordings and see the slides from each of the webinars in this series:
Serving through Hands-on Projects (May 4, 2016)
How to Inspire Youth Giving (June 20, 2016)
Igniting Leadership in Young People (August 24, 2016) 
20 Engaging Tools in 60 Minutes (October 24, 2016)