IPA News
Renew Your Membership Online
Monday, December 17, 2018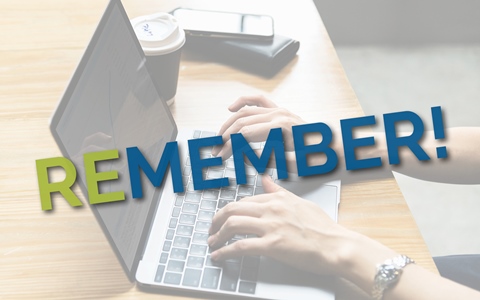 We are excited to take our membership renewal process online. Below are the steps to easily and quickly renew. You will not receive a paper application. 
To Renew Online:
Log in to your account page at www.inphilanthropy.org/user
Select the "Renew My Membership" button
Complete the online form
Pay by check or credit card
Please Note:
Your membership investment is due no later than March 29, 2019.
Any person in your organization may renew your membership.
You have the opportunity to become a Leadership Circle member during the renewal process.
If you elect to pay by check, you will be emailed an invoice. If you pay by credit card, a receipt will be generated.
If you have questions, please contact Marilee Steckler at msteckler@inphilanthropy.org or 317.630.5200, Ext 119.
Thank you for the work you do all year long, and thank you for allowing us to serve you another year. We look forward to your continued engagement in 2019. It is an honor and a pleasure to work alongside you.
Looking forward to seeing you in 2019!
Working every day to make your community a better place is not an easy job. It requires time, creativity, and resources. At IPA, we know working together and sharing ideas results in better, faster, and more lasting impact.
Thank you for your input and your investment in our organization in 2018, and I hope you'll join us again in 2019 as we:
Champion philanthropy for the common good
We represent the collective voice of philanthropy in Indiana, advocating for public policies that promote the health and vitality of the nonprofit sector. In 2019, we will continue to inform you about legislation impacting the sector, and we will educate policymakers about your work and the role of foundations.
Support your professional growth
Next year's learning opportunities are designed to help increase your knowledge and professional growth. Join our workshops and webinars for insight on philanthropic trends, grantmaking practices, job skills development, and more. Search our online resource library to find salary and benefit reports, sample documents, and best practices. We'll also continue sharing timely events and resources offered by our national partners like United Philanthropy Forum, Council on Foundations, and Foundation Center.
Assist you in connecting and building networks
We help you build regional and statewide networks through events, peer groups, and online communities. Join our 2019 Regional Forums to spark bold new ideas for creating paths to health and economic prosperity with other local grantmakers and key community leaders. Connect with your newly elected representatives at our legislative lunches. For more focused or action-oriented networking, join one of our affinity groups or online listservs.