Member News
North Central Health Services Awards Preventing Youth Suicide Grants to 12 School Corporations
Thursday, December 16, 2021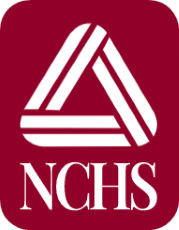 West Lafayette (December 16, 2021) – North Central Health Services (NCHS) is committing over $1.1 million in Preventing Youth Suicide grants and support to 12 school corporations in North Central Indiana. The grants will support schools in six counties launching evidence-based youth suicide prevention programs, reaching an anticipated 35,000 students by the 2024 school year:
Attica Consolidated School Corporation
Benton Community School Corporation
Clinton Central School Corporation
Clinton Prairie School Corporation
Community Schools of Frankfort
Frankfort Crossing School of Business & Entrepreneurship
Lafayette Catholic School System
Lafayette School Corporation
MSD of Warren County
Rossville Consolidated School District
Tippecanoe School Corporation
Twin Lakes School Corporation
Through the initiative, NCHS is partnering with the Education Development Center (EDC) to provide school and district teams an opportunity to focus on integrating mental health within the tiers of the education system. This initiative will ensure that school communities are part of an effort to address and
enhance suicide prevention school-wide.
The NCHS Preventing Youth Suicide Initiative was informed by community health conversations conducted throughout the NCHS service area in 2018 and 2021. During these conversations, school administrators shared their concerns about the mental health and wellbeing of their students. These needs were confirmed by the NCHS & River Bend Hospital 2018/2021 Community Health Needs Assessment along with outcomes data gathered from the Resilient Youth Initiative.
This grant will provide K-12 schools and corporations with grant funding as well as technical assistance to provide schools with training and systems support to build robust evidence-based suicide prevention efforts. Part of those efforts may be awareness training on the specific signs of suicide, intervention, and/or programs to engage peers and build help-seeking skills.
"Data from the Indiana Youth Institute and Mental Health America indicate that suicide risk for youth ages 10-24 has increased significantly," said Stephanie Long, CEO & President, NCHS. "Research tells us when a variety of prevention strategies are implemented, youth suicide rates are reduced. We are
thankful for the schools' efforts to continue to advance suicide prevention strategies in their communities."
ABOUT NCHS
NCHS is committed to providing health care and promoting healthy communities for the benefit of the citizens of Benton, Carroll, Clinton, Fountain, Montgomery, Tippecanoe, Warren, and White counties. Since 1999, NCHS has awarded over $76 million in grant funding to more than 225 organizations. Beyond its Community Benefit Capital Grants program, NCHS initiates strategic partnerships like the Preventing Youth Suicide Initiative with coalitions, funders, nonprofits, and other entities to directly address the most critical community health needs identified by the NCHS and River Bend Hospital Community Health Needs Assessment. These NCHS-initiated Community Benefit Partnerships fund the launch, expansion, or strengthening of programs and services that
improve health outcomes and develop healthy communities.
ABOUT EDUCATION DEVELOPMENT CENTER
EDC is a global nonprofit that advances lasting solutions to improve education, promote health, and expand economic opportunity. Since 1958, EDC has been a leader in designing, implementing, and evaluating powerful and innovative programs that advance solutions to some of the world's most pressing challenges. EDC works in the United States and in more than 80 countries around the world.