IPA News
Indiana Philanthropy Alliance Names New Director of Learning
Director of Youth Philanthropy Initiative of Indiana Jill Gordon will guide professional development at Indiana Philanthropy Alliance.
Indianapolis, IND — Indiana Philanthropy Alliance (IPA), a statewide network of grantmakers working to advance effective philanthropy, is pleased to announce Jill Gordon as Director of Learning.
Since 2011, Gordon has served as the program director for the Youth Philanthropy Initiative of Indiana (YPII), a signature program of IPA. In that role, Gordon directed and led content-rich programs, workshops, and multi-day conferences with local, state, and national audiences.
"I'm thrilled to take my career to the next level and build on relationships made with IPA members, staff and our regional association colleagues across the country," said Gordon. "Indiana has a vibrant and growing grantmaking community, and I am honored to help strengthen philanthropy's impact and advance our member's important work."
As Director of Learning, Gordon will design and develop a diverse offering of programs and events for IPA members, stakeholders and partners.
IPA President and CEO Marissa Manlove approved Gordon's transition. "Jill's knowledge, experience and enthusiasm will help strengthen the visibility, scope and impact of philanthropy in Indiana," said Manlove.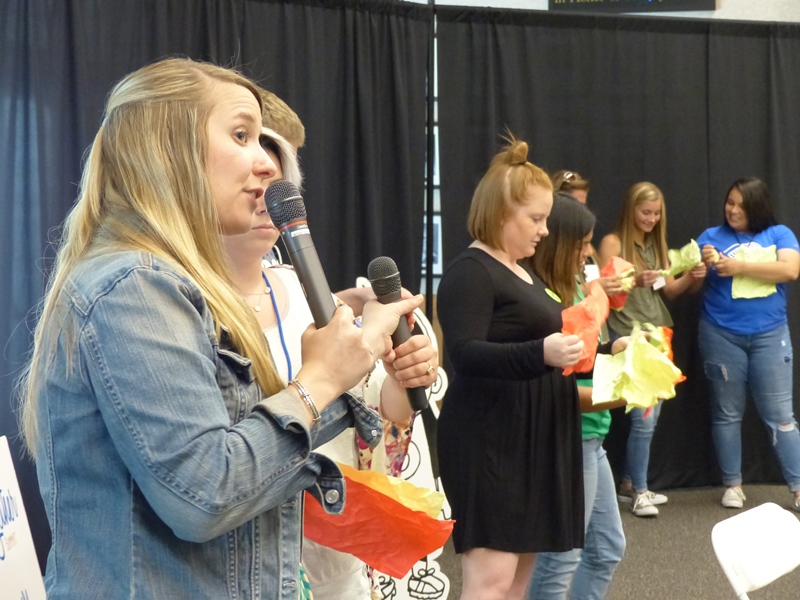 Jill Gordon has been faculty at Youth Philanthropy Initiative of Indiana (YPII) for seven years. Pictured here at the 2017 Youth Philanthropy Better Together Summit in Indianapolis.
About Indiana Philanthropy Alliance
Indiana Philanthropy Alliance (IPA) is a statewide nonprofit network of and for Indiana's grantmaking community. IPA serves to champion, support and connect its members as they transform Indiana through effective philanthropy.
Founded in 1990, IPA's members comprise of private foundations, community foundations, family foundations, public foundations, corporate foundations and giving programs, regranting organizations, philanthropic advisors and other qualified individuals. www.inphilanthropy.org