Member News
Hayes Arboretum Receives Grant for New LED Lighting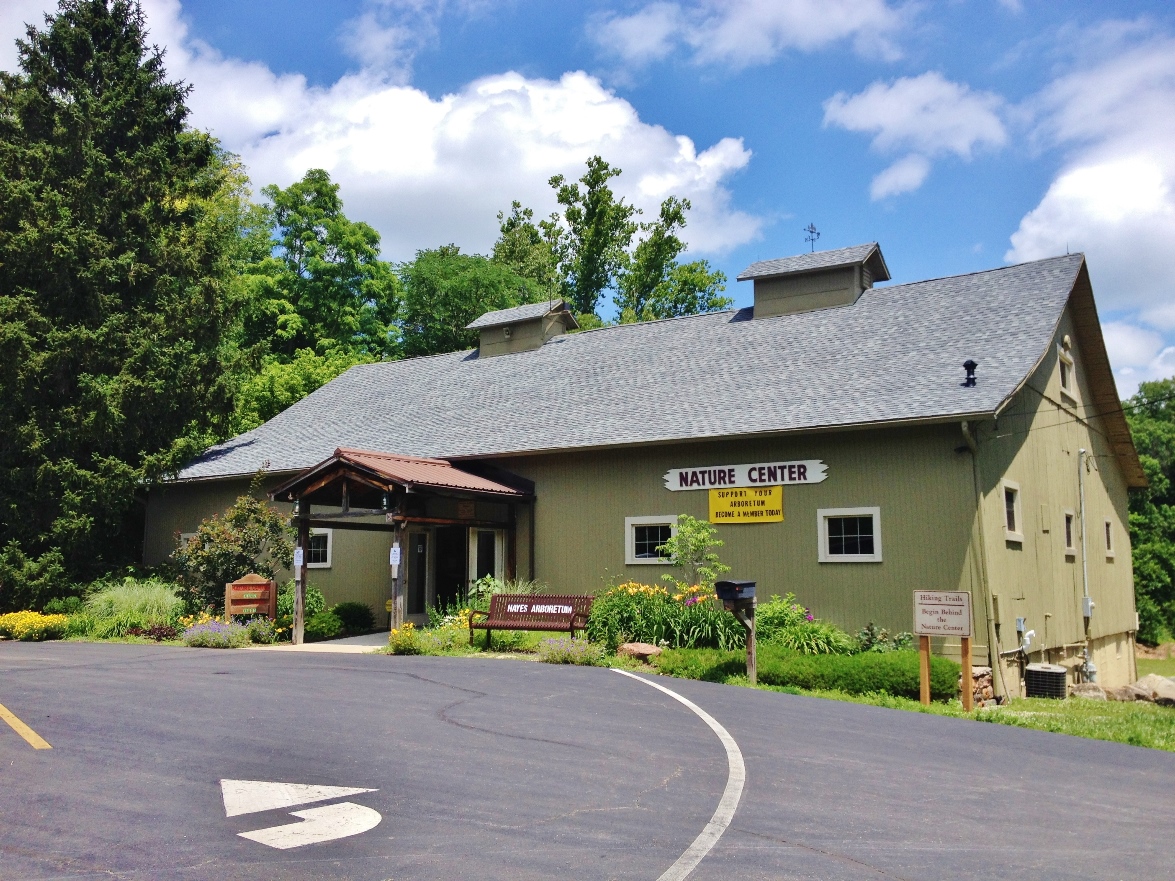 Hayes Arboretum has been awarded $7,719 in funding from Wayne County Foundation to make lighting upgrades to the Arboretum facility as a part of a multi-year energy efficiency project. These upgrades will benefit visitors to the nature center, summer class and workshop participants in the annex classroom, visitors to the administration building including the students in the Third Grade Reading Academy, and parking lot visitors. The lighting will be brighter, more energy efficient, and reduce maintenance and replacement costs of outdated fluorescent tubes and ballasts.
Hayes Arboretum is committed to the ongoing pursuit of environmental sustainability. Hayes' programming, at its very core, teaches the community the value of nature and the delicate balance between human actions and the environment. Due to the historic nature of the property and its buildings, the staff is constantly working to improve the site by addressing structural issues and energy inefficiencies that not only affect the facility's bottom line, but also negatively impact the environment.  Receipt of this grant from Wayne County Foundation will go far in helping Hayes achieve this goal.
Over the past 6 years, Hayes Arboretum has developed a plan for energy efficiency improvements including window replacements, HVAC upgrades, lighting upgrades, and the addition of insulation. This Energy Efficiency Upgrade Project is estimated to exceed $21,000 in total cost. The Wayne County Foundation's grant makes an important step possible. Not only will the change from these inefficient bulbs save the Arboretum money within the first month of installation, but it will also dramatically improve safety and the visitor experience.
Hayes Arboretum, knowing that this project was multi-year and significant in size, has worked with Ivy Tech students to make the process a learning experience. The students evaluated the buildings using energy efficiency guidelines and created a list of recommended processes for the staff to follow when considering upgrades.
The value of an efficiently run nature center in the heart of Richmond cannot be understated. From low cost educational programming to free access to healthy lifestyle contributors like trails and green spaces, the Arboretum's ability to meet the community's needs for years to come is important to the quality of life in Richmond and Wayne County. By installing energy efficient LEDs, the Arboretum will be able to divert more funding to community programs while reducing maintenance and utility costs. Well-funded programs mean vibrant experiences for visiting guests and community residents.
Hayes Arboretum is the educational project of S.W. Hayes Research Foundation, Inc. Their mission is to provide nature and recreation related education to its visitors through instruction, experiences and amenities. The arboretum has 466 acres of woodlands, meadows, swamps, and streams and contains 3% of Indiana's old-growth forest.