Member News
Harrison County Youth Philanthropy Council (YPC) Grants to Awarded to Youth-serving Organizations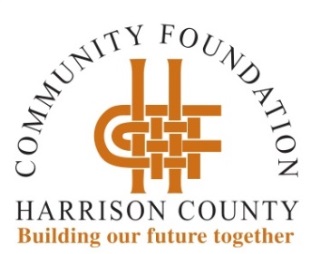 In April, the Harrison County Youth Philanthropy Council (YPC) awarded a total of $4,550 in grants to four youth-serving organizations in the county. The grants were approved by the Harrison County Community Foundation (HCCF) Board of Directors.
Hayswood Theatre received $1,500 to hold a two-week Children's Theatre Camp. The funds will pay for a production kit, royalty rights, script copies, music copies, set design, costumes and props for this year's workshop: "MUSICVILLE."
"Because of this grant, we are able to keep the registration cost low, which in turn allows all local children the opportunity to participate, regardless of their financial situation," Connie Bell, treasurer of Hayswood Theatre's Board of Directors, said.
The Boy Scouts of America was awarded $250 toward information kiosks at O'Bannon Woods State Park for park users.
The Harrison County Youth Advocacy Center received $1,200 for budgeted items for starting the Phoenix 4-H Club. The club will expand problem behavior interventions and supports.
"The Harrison County Community Foundation grant was a true blessing to assist our mission of helping at-risk kids," Jim Burch, Director of the Harrison County Youth Advocacy Center, said. "Being able to offer scholarships for 4-H allows our kids to be a part of the community and build confidence in applying the new positive behaviors they learn in our program."
The Harrison Hoosiers 4-H Club was awarded $1,600 for a beautification and conservation project at Hayswood Park. The funds will pay for supplies, picnic tables, benches, and trees and flowers.
The YPC helps Harrison County youth identify what they are passionate about and learn how to serve their community. In addition to awarding grants to Harrison County nonprofits, YPC members complete activities and service projects to learn about and experience philanthropy firsthand.
For more information about the YPC, contact Heather Stafford, HCCF Director of Programs, at 812-738-6668 or heathers@hccfindiana.org.