Member News
Foellinger Foundation Selects Ed Kominowski as the Foundation's Next President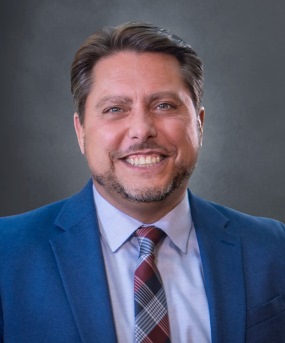 Foellinger Foundation has selected Ed Kominowski to succeed Cheryl Taylor as the Foundation's president. 
Mr. Kominowski will begin his tenure as President in August 2020, at the end of the Foundation's fiscal year. 
"Ed's selection is the culmination of our strategic succession planning, which included a robust, national executive search. Our methodology was rigorous, and we are grateful for the dozens of qualified and inspired candidates who expressed interest in Foellinger Foundation and our role in Allen County," said Michael Moellering, chair, Foellinger Foundation board of directors.
For the last six years, Ed Kominowski has been the President of Community Foundation of Morgan County and has provided leadership of Morgan County's $30M private Kendrick Foundation.
Foellinger Foundation invests in excellence by supporting nonprofit organizations—and their leaders—as they help our residents increase their self-reliance by moving from dependence, to independence, to helping build community through recognition of their interdependence.
"Throughout my career, I have sought to promote the values of integrity, accountability, responsibility and results," said Kominowski. "For years at Community Foundation of Morgan County, we have focused on the idea of 'effective compassion'—that each individual has intrinsic dignity—as we seek to understand and address social needs. We are always stronger together, and as Helene Foellinger stated, 'Whatever may be said about human beings, they are as a whole, a family.'"
Cheryl Taylor will extend her three decades of service to Foellinger Foundation through Ed's start date, and will serve on the Foundation's board of directors going forward.