Member News
Foellinger Foundation Presents 2021 David A. Bobilya Excellence in Nonprofit Leadership Award to Donnell Miller
Thursday, October 28, 2021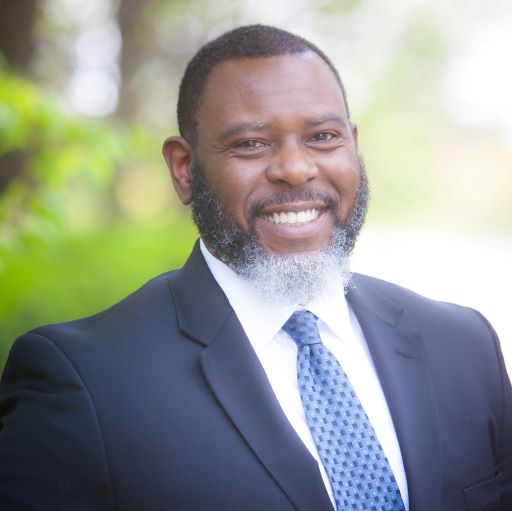 Foellinger Foundation presented the 2021 David A. Bobilya Excellence in Nonprofit Leadership Award to Donnell Miller, Board President of Blue Jacket, at a ceremony held on October 28.
The award, established in honor of former Foellinger Foundation board member and community leader, David Bobilya, recognizes the importance of individual board members in nonprofit organizations in four focus areas—governance, leadership, financial sustainability, and program impact. The award recipient's nominating organization receives a $25,000 operating grant. More than 20 board members were nominated in 2021.
Blue Jacket's mission is to provide training and opportunities to anyone with a barrier who is striving to earn gainful employment. Blue Jacket's efforts fill a gap in workforce services by building confidence and independence, providing transitional job opportunities, and working toward 100% employment.
Donnell joined Blue Jacket's Board of Directors in 2015, serving as Vice President from 2017-2018 and President from 2019-2022.
"As Board President of Blue Jacket, Mr. Miller has exemplified adaptive leadership, guiding the organization through programmatic changes that cultivated a more sustainable, diversified funding model," said Michael Moellering, Foellinger Foundation Board Chair.
"From its founding by community leader Helene Foellinger and her mother, Esther, Foellinger Foundation has identified and supported organizations led by adaptive boards and key staff members that promote self-reliance for Allen County families. This year's nominees embody the values at the core of the work we do—integrity, accountability, responsibility, and results," said Ed Kominowski, the Foundation's President.
---
About Foellinger Foundation
The Foellinger Foundation is a private, charitable foundation that invests in excellence by providing grants, leadership training, conferences, workshops, and thought-leading speakers to strengthen nonprofit organizations that serve Allen County. The Foundation was created in 1958 by Helene Foellinger, The News-Sentinel publisher from 1936 to 1980, and Esther Foellinger, her mother. Visit www.foellinger.org for more information.