Member News
Don Wood Foundation Adds Harman to Board of Trustees
Friday, September 23, 2022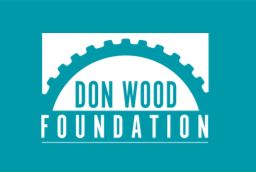 The Don Wood Foundation, a private foundation dedicated to the advancement of manufacturing, entrepreneurship, and related education in the region, has added Ashley Harman to their Board of Trustees.
"We're excited to have Ashley join our team as a trustee," said executive director Laura Macknick. "She is passionate about connecting people with career paths that they may not even be aware of. Her history with our founder, Don Wood, and his mission to advance manufacturing and inspire entrepreneurship in our area makes her a valuable asset to our foundation and the community."
The Don Wood Foundation serves to align opportunities between students, community, and industry by growing and strengthening the manufacturing sector in the region. To learn more about the Don Wood Foundation, visit their website at www.DonWoodFoundation.org.