Member News
Community Foundation Alliance Celebrates 30 Years of Supporting Local Communities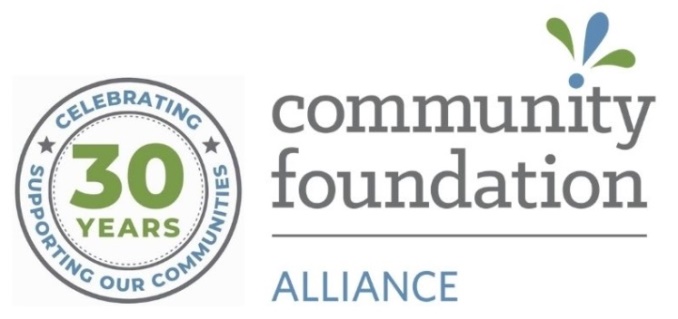 The Community Foundation Alliance is kicking off a month-long virtual 30th anniversary celebration beginning today. The Alliance was incorporated on March 4, 1991 after the Lilly Endowment announced its Giving Indiana Funds for Tomorrow (GIFT) Initiative in the summer of 1990. During the past 30 years, the Alliance has expanded its footprint to support nine community affiliates in southwest Indiana encompassing Daviess, Gibson, Knox, Perry, Pike, Posey, Spencer, Vanderburgh, and Warrick counties.
The Alliance offers the power of perpetuity and legacy giving, where a portion of a donor's fund is invested so that it can grow over time. Earnings from this investment are then used to make grants and scholarships that benefit the community forever.  The Alliance currently holds more than 1,200 named funds established by individuals, families, businesses, civic groups, and agencies to improve the quality of life in their local communities, with charitable assets over $118 million. 
During fiscal year 2020, more than $3.7 million grants and scholarships were awarded from Alliance funds that benefited the programs, projects, and people in the nine affiliate counties. This includes close to $1 million in Rapid Response Grants to local nonprofit organizations in their footprint that were at the forefront of helping communities impacted by COVID-19.
"We are so grateful to all of the donors whose generosity enabled us to provide grants and scholarship dollars in our communities that have a lasting impact," said Jill Carpenter, President and CEO of the Community Foundation Alliance.  "Without each of you, we would not be celebrating our 30th Anniversary."
To participate in the Alliance's virtual 30th Anniversary celebration or to learn more, please follow Community Foundation Alliance on Facebook or LinkedIn, or visit them at communityfoundationalliance.org/about-us/30th-anniversary.