IPA Blog
Collaborative Partnership Driving Grant Funding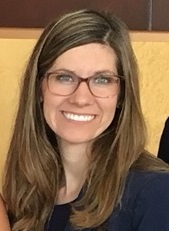 By Amanda Schmitt, MPA, Community Relations Manager, Vectren Foundation
The idea began with a goal to revitalize a distressed neighborhood. As work got underway, the need for additional stock of affordable housing quickly became a top priority. Many neighbors in this area were and are living in sub-standard, inefficient, and often unsafe housing. As a key partner in the neighborhood, the Vectren Foundation started to brainstorm how this problem could begin to be solved. There is no quick fix or overnight answer. The first step was to commit resources to the problem. This came in the form of a $1 million grant to build and rehabilitate housing in the neighborhood and continue neighborhood revitalization.  
As the grant took shape, it became clear it would take multiple partners working in their strengths to affect real change. A group, "The Jacobsville Workforce Housing Partnership," was started. This group is made of four local organizations who have received funding from the foundation, including Habitat for Humanity of Evansville, Catholic Charities, Hope of Evansville, and The Dream Center. Habitat has been a long-time partner of our foundation, but the other three are relatively new. Their willingness to work together, be collaborative, share ideas, and pursue a goal larger than their individual missions drove their ability to receive grant dollars. Together, the group will build 26 new houses targeting area median income (AMI) up to 120%, and partner with homeowners to offer free to low-cost repairs (current AMI for a family of four is $67,200). They are also working with the children and families to help them be successful at school and in life as they pursue a path towards self-sufficiency.
We believe safe, affordable housing should be available for all our neighborhoods and we know this goal cannot be tackled individually. 
We believe safe, affordable housing should be available for all our neighborhoods and we know this goal cannot be tackled individually. It must happen around a table with organizations willing to commit to the larger goal, to bring their strengths and get their hands dirty together. As a foundation, not only have we partnered with funding, we continue to be at the table throughout the process providing input on the planning, design, building, and overall visioning of what this neighborhood could be for the neighbors who work, live, and play there. We chose to partner with organizations who are specifically doing this because collaboration and community are important to us and help our grant dollars produce larger impact and serve more families in our community.
About Vectren Foundation
The Vectren Foundation strives to become a community catalyst in the communities where we live and work, leveraging everyday opportunities to achieve extraordinary outcomes. The Vectren Foundation is a nonprofit 501(c)(3) organization funded by non-utility related transactions and is not an element of customers' energy bills. Go to Vectren.com/foundation to learn more.
About CenterPoint Energy
Headquartered in Houston, Texas, CenterPoint Energy, Inc. is an energy delivery company with regulated utility businesses in eight states and a competitive energy businesses footprint in nearly 40 states. Through its electric transmission & distribution, power generation and natural gas distribution businesses, the company serves more than 7 million metered customers primarily in Arkansas, Indiana, Louisiana, Minnesota, Mississippi, Ohio, Oklahoma, and Texas. CenterPoint Energy's competitive energy businesses include natural gas marketing and energy-related services; energy efficiency, sustainability and infrastructure modernization solutions; and construction and repair services for pipeline systems, primarily natural gas. The company also owns 53.8 percent of the common units representing limited partner interests in Enable Midstream Partners, LP, a publicly traded master limited partnership that owns, operates, and develops strategically located natural gas and crude oil infrastructure assets. With approximately 14,000 employees and nearly $29 billion in assets, CenterPoint Energy and its predecessor companies have been in business for more than 150 years. For more information, visit CenterPointEnergy.com.