Member News
AWS Foundation Announces $424,442 in Grants
Tuesday, December 1, 2020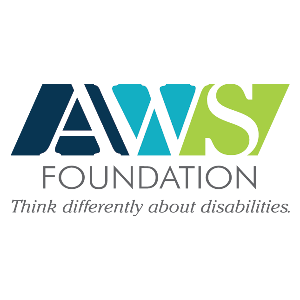 The AWS Foundation recently awarded $424,442 in grants to12 non-profit organizations that benefit individuals with intellectual, developmental, and physical disabilities in northeast Indiana. These organizations include:
Arts United: $49,000 to support the Arts & Culture Nonprofit Resiliency Fund.
Crossroad Child & Family Services: $85,000 for the transition of Crossroad Academy to project-based learning through New Tech Network support.
Daniel's Place: $25,000 to hire a consultant to expand respite programs. 
East Allen County Schools: $25,000 for the eWaste Recycling Training Program.
Easterseals Arc of Northeast Indiana: $48,000 to implement a transition-based program for young adults in Steuben County.
Fort Wayne Citilink: $25,000 to provide accessible and affordable paratransit for individuals with disabilities.
Fort Wayne Dance Collective: $46,687 to provide movement and rhythm instruction for individuals with disabilities.
Joe's Kids: $40,000 for operating support. 
Kosciusko Parkview Community YMCA: $15,000 to purchase adaptive & aquatic equipment.
Nappanee Elementary School: $19,286 for inclusive playground equipment.
Science Central: $25,169 to remodel the Demonstration Theater to improve accessibility.
Warsaw Community Schools: $21,300 to equip four reset rooms and supply classroom kits in each building.
About AWS Foundation
Founded in 2007, AWS Foundation supports a wide range of organizations and service agencies in northeast Indiana, working to develop a community in which people with enduring intellectual, developmental, and physical disabilities are engaged fully and meaningfully in all aspects of community life. For more information, visit awsfoundation.org.