Webinar
Youth Participatory Evaluation: An Opportunity to Promote Youth Development and Program Improvement
Help youth evaluate impact throughout the program life cycle.
This webinar explores concepts of youth participatory evaluation (YPE) with evaluation researcher Dr. Lori Palen. You will learn how to help youth evaluate impact throughout the program life cycle with limited resources.
Many youth development programs want, or are required, to evaluate the implementation and impact of their efforts. Actively engaging young people in conducting evaluations can benefit youth, programs, and the community.
Join this webinar to learn how your organization can prepare for and support successful YPE. Dr. Palen will share tips and discuss activities for guiding youth at all stages of the evaluation research process, including:
Evaluation planning
Instrument development
Participant recruitment
Data collection
Data analysis and interpretation
Dissemination of evaluation findings
Application of evaluation results for program improvement
Explore:
Ways to garner support for YPE by articulating its benefits at the youth, program, and community levels
Conditions and preparation necessary to support successful YPE
Engaging evaluation activities that guide youth at all stages of the evaluation research process
Featured Speaker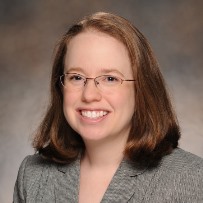 Evaluation Researcher; RTI International's Center on Social Determinants, Risk Behaviors, and Prevention Science
Dr. Lori Palen helps clients learn about their efforts to promote the healthy development of young people. She equips her clients with the tools and skills necessary in order to conduct process evaluations that inform quality improvement efforts and outcome evaluations and which demonstrate impact on important public health and social issues.
Dr. Palen's areas of expertise include the prevention of adolescent substance use, sexual risk behavior, and dating violence, as well as the promotion of positive youth development. She also has experience with a variety of intervention types, including classroom-based prevention programs, environmental change strategies, and initiatives targeting community prevention systems.
Dr. Palen has worked with clients at the national, state, and local levels for more than a decade. She currently directs the evaluation of the Richard M. Fairbanks Foundation Prevention Matters initiative in Indianapolis, and she is leading evaluation planning for the Healthcare Foundation of La Porte's Partners in Prevention initiative in La Porte County, Indiana. Before entering the research field, Dr. Palen worked in several human service settings, including substance abuse treatment and youth residential care in Clark County, Indiana.
Other Speakers
Maranda Fishback, Community Engagement Coordinator, Legacy Foundation
Christopher McConnell, CPSI, Superintendent, City of Westfield Parks and Recreation