Is Your Family's Giving Prepared for the Future? - Evansville
Family giving serves two purposes - to fulfill a philanthropic mission and to keep family members connected to each other and family legacy. Current trends in philanthropy and society are challenging both of those purposes. And, families' expectations and goals for both purposes will inevitably evolve. This session will look at some of the trends and offer ideas for adapting governance, family engagement, and operational strategies to successfully navigate the trends and changes.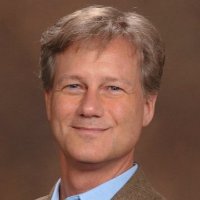 Featuring Tony Macklin, CAP®, Coach to Foundations, Donors, and Organizations
A Chartered Advisor in Philanthropy®, Tony consults with donor families, grantmakers, and their advisors about purpose, use of resources, action planning, and learning. He is also managing the National Center for Family Philanthropy's "Community Foundations Family Philanthropy Network." He previously served as executive director of the Roy A. Hunt Foundation, a multi-generation family foundation. He facilitated changes in visioning, impact investing, grantmaking, trustee education, and back-office management for the family. In twelve years at the Central Indiana Community Foundation, he led grantmaking initiatives, advised generous entrepreneurs and families, attracted $39 million in assets and co-investments, and launched a social enterprise. He currently serves as a senior advisor to the Impact Finance Center, peer reviewer for The Foundation Review, and trustee of Awesome Boulder.
tony@tonymacklin.com
www.tonymacklin.com
@tonymacklin1
---
COST
$45 for members of IPA; $55 for non-members
 
---
LEARNING OBJECTIVES
Learn of and understand how emerging giving trends will impact and shape your family giving
Network with organizations and individuals that can strengthen philanthropic impact within your community
Be introduced to a list of free resources that help address key family philanthropy challenges
Have your toughest questions about family giving and engagement answered by a professional who is a chartered advisor in philanthropy (CAP), has lead a national family foundation, and worked with donors within a community foundation.
 
---
TARGET AUDIENCE
Families and philanthropists with foundations, donor-advised funds, and other philanthropic tools
Staff of family foundations and family offices
Staff of community foundations working with donors and families
Professional advisers (tax, legal, wealth, accounting, and others) interested in philanthropic planning, family business, and family legacy work
Businesses where the company's giving is directed primarily by the owner's family
 
---
AGENDA
11:00     Welcome
11:10     Presentation by Tony Macklin
12:00     Lunch with case study conversation at tables
1:00       Tools you can use and action planning
1:30       Q&A
 
---
RESOURCES PROVIDED
A list of free resources that help address key family philanthropy challenges
Key graphics from the presentation
An action plan worksheet for next steps
Executive summary of NCFP's 2015 Trends in Family Philanthropy report
 
---
PLEASE NOTE:
You must be logged into the website to register. If you do not have an account and are unable to log into our website, please send your name, title and email address to Marilee Steckler (msteckler@inphilanthropy.org). Or, you may call Marilee at 317-630-5200, ext. 119, for immediate assistance.