Recently passed tax reform legislation has wide-ranging implications for tax-exempt organizations. The new law has many wondering where to turn for timely information, analysis, and guidance.
Join us for a free webinar led by CliftonLarsonAllen, where we'll discuss specific provisions that affect nonprofit organizations as well as employers in general.
Learning Objectives:
Recognize the potential effect that changes to the standard deduction and estate tax exclusion may have on charitable giving.
Identify changes that will affect nonprofit organizations, including executive compensation, unrelated business income tax, higher education endowment income, taxation of fringe benefits, event tickets, and tax-exempt bonds.
Describe the changes that will affect employers, including new tax credits, treatment of achievement awards, employee meals, tuition benefits, and the repeal of the Affordable Care Act's individual mandate.
Target Audience:
This session is designed for both grantmakers and their grantee partners, including executive directors, CEOs, CFOs, financial managers, board members, trustees, and other decision makers responsible for tax compliance in nonprofit organizations. IPA members are welcome to host a grantee viewing party for their nonprofit partners.
Speakers
Timothy Murphy, CPA
Principal, CliftonLarsonAllen LLP
Timothy is a principal with CliftonLarsonAllen, and manages the day to day finances of nonprofits, churches, ministries, and associations around the country.  Tim's team provides outsourcing and consulting services to over 75 organizations.  Tim is involved as an audit and finance committee member for IPA, as well as for Warner Press.  Outside work, Tim raises money for clean water projects in Africa with World Vision by participating in endurance events.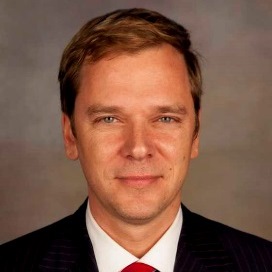 David Trimner, CPA
Principal, CliftonLarsonAllen LLP
David is a principal with CliftonLarsonAllen, and serves as a leader in the firm's national nonprofit tax practice.  David has more than 20 years' experience in tax consulting and compliance, serving healthcare, higher education, trade associations, public charities, and private foundations.  Most recently, he has led CLA's efforts to educate staff, clients, and organizations about the implications of tax reform on nonprofits.  David has degrees from James Madison University and American University.
CliftonLarsonAllen is a professional services firm delivering integrated wealth advisory, outsourcing, audit, tax and consulting to help clients succeed professionally and personally. Our industry-focused teams offer services that support clients locally, nationally, and globally. CLAconnect.com Investment advisory services are offered through CliftonLarsonAllen Wealth Advisors, LLC, an SEC-registered investment advisor.
Registration
You must be logged into the website to register; then click the "Register Now" button above. If you do not have an existing account, you may register for one here. Please allow 48 hours for account approval, or for immediate access you may contact Marilee Steckler at 317-630-5200 Ext. 119.
Questions? Please contact Catrena Morrow with any questions by email or call at 317-630-5200 Ext. 110.