Webinar
Triple Bottom Line Best Practices
From corporate philanthropy to supply chains to employee engagement to sustainability initiatives, many corporations are trying to figure out how to use all the tools available to them to enhance their impact. Join us to learn about how Midwest-based companies are trying to maximize their social, environmental, and financial returns. Hear from your corporate philanthropy peers about how they are contributing to these conversations and aligning their work to maximize the company's triple bottom line.
MCF's Executive in Residence, Susan Hammel, will provide an overview of triple bottom line best practices. Lydia Botham, Executive Director of Land O'Lakes Foundation, and David Reiling, CEO of Sunrise Banks, will share how their organizations are applying a triple bottom line approach to their work.
---
Speakers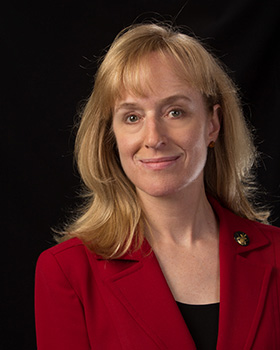 Susan Hammel
Executive in Residence, Minnesota Council on Foundations
As a philosophy major who went to Wall Street, Susan Hammel translates between passionate social changemakers and expert accountants. In her role as Founder of Cogent Consulting Inc., Susan is serving her second year as Minnesota Council on Foundations Executive in Residence for impact investing, designed and launched the new $20 million Minnesota Impact Investing Collaborative fund, and is leading the charge to map the Twin Cities impact investing ecosystem, thanks to support from the Bush Foundation and the Otto Bremer Trust.
Susan has served as Executive Director of the Delta Dental of Minnesota Foundation and CFO for Ashoka: Innovators for the Public in Washington DC. She obtained her Masters in Public Policy from Harvard, is a Chartered Financial Analyst, and graduated cum laude Carleton College, in Northfield, Minnesota. Susan has extensive board experience, serving on the Sunrise Banks' Advisory Board and prior chair of the Citizens League and NPH USA. A lifelong lover of water, (liquid or frozen) Susan and her family reside in Deephaven, a lakeside community outside Minneapolis where she enjoys sailing, kayaking and skiing.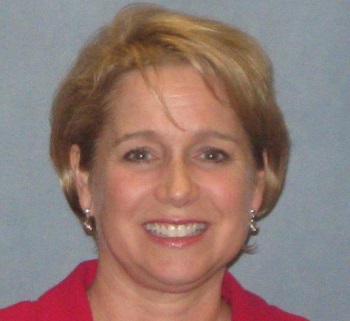 Lydia Botham
Executive Director, Land O'Lakes Foundation
Lydia Botham is Vice President of Land O'Lakes Foundation and Community Relations. The Land O'Lakes Foundation is the charitable arm of Land O'Lakes and donates two percent of the cooperative's pretax earnings to organizations focused on alleviating hunger, advances in education and community building. In her Community Relations role, Lydia helps grow Land O'Lakes' reputation as a leading agribusiness cooperative through sponsorships, other corporate reputation initiatives, and new programming such as the Global Food Challenge Emerging Leaders for Food Security fellowship. Lydia has an undergraduate degree in Food Service from Iowa State University and a Master's degree in business communication from the University of St. Thomas. Lydia serves on the Board of the Minnesota Region for the American Red Cross and sits on The George Washington University Planet Forward board of advisors.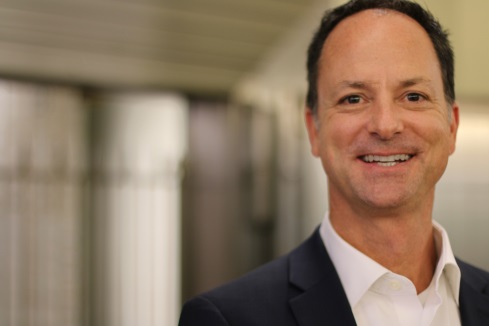 David Reiling
CEO, Sunrise Banks
David Reiling is a social entrepreneur with a long history of innovation in community development finance. David is the Chairman and CEO of University Financial Corp. the bank holding company of Sunrise Banks, N.A. in St. Paul, Minnesota. He fosters innovation, understands emerging market dynamics, proactively initiates risk management practices, and travels to different markets to observe and listen to customers and other entrepreneurs.
Under David's leadership, Sunrise Banks became the first Minnesota bank certified as a Community Development Financial Institution (CDFI), the first Minnesota B Corp and the first Minnesota bank to join the Global Alliance of Banking on Values. David has earned an Ernst & Young "Entrepreneur of the Year" award, been named Finance & Commerce's "Innovator of the Year," recognized as a Minneapolis/St. Paul Business Journal's "40 Under 40" honoree, earned the Corporate Citizenship Award from the U.S. Chamber of Commerce's Center for Corporate Citizenship and won a Stevie Award for Best Corporate Social Responsibility Program. 
---
Registration
You must be logged into the website to register.  
IPA Members ($35 per webinar): To register yourself and/or a colleague at your organization, please log in and click the Register Now link above.

Members of POH, CMF, or MCF ($35 per webinar): Members of CMF, POH, and MCF are encouraged to register through their association's website.

All Other Funders ($50 per webinar):  Those who do not already have an online account to IPA's website, may register through the Council of Michigan Foundation's (CMF) website here.  
If you have questions, please contact Sarah Geis at 317-630-5200 ext. 117 or email her at sgeis@inphilanthropy.org.
---
This webinar is part of the 2017 Midwest Corporate Giving Series, and it is presented by the Minnesota Council on Foundations, in association with Indiana Philanthropy Alliance, Council of Michigan Foundations, and Philanthropy Ohio. See other webinars in this series below.