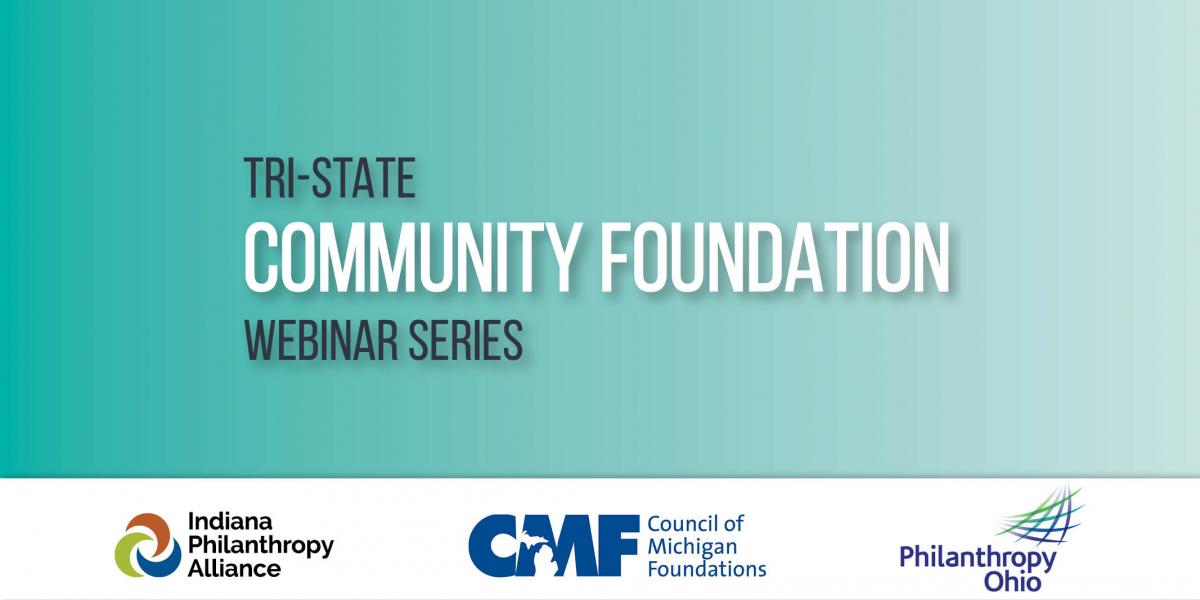 As we work to increase our impact in the communities we serve, we must think beyond our own backyard as foundations are considering how their communities are connected with and interdependent on their region. Join this webinar to hear from community foundations that have used their grantmaking and leadership muscle to take a regional approach to their work. This webinar is hosted by the Council of Michigan Foundations.
Target Audience:
The Tri-State Community Foundation Partnership webinars are designed for, but not exclusive to, community foundation staff and board members and is a partnership between Indiana Philanthropy Alliance/GIFT, Council of Michigan Foundations, and Philanthropy Ohio.
Speakers
Holly Johnson, President, Grand Haven Area Community Foundation
Holly has been with the Grand Haven Area Community Foundation (GHACF) since 2007; she held the roles of Director of Development and Vice President for Development and was named President in 2013. Holly works with the Board of Trustees to set the foundation's strategic vision and goals and leads the GHACF team. GHACF does nothing alone, so Holly spends time creating and nurturing partnerships that help the foundation be a responsive and impact-driven organization. On this webinar, Holly will be sharing more about GHACF's leadership role with the Housing Next Initiative, which is supporting the development of workforce housing in Ottawa County.
Chip Hansen, President, Charlevoix County Community Foundation
Chip has been the President of the Charlevoix County Community Foundation since 2010, coming to the position with a wealth of public administration experience. Chip is a strong leader, communicator and relationship-builder, and his background includes extensive experience in financial management, coalition-building and strategic planning.  Working with the Board of Trustees and staff, Chip leads the community foundation's efforts to increase assets and capacity. On this webinar, Chip will be sharing more about the Leadership Learning Lab program, a regional nonprofit capacity building program working across 12 communities in Northern Michigan.
Cost
$35 for Indiana Philanthropy Alliance/GIFT Members
$50 for Members of Other Associations (outside Tri-State Partnership)
Registration
Please register by Tuesday, May 6, 2018 at 5:00 pm. Questions about registration should be directed to Belinda Gray at bgray@inphilanthropy.org.
Unable to attend the live webinar? Register now to receive the recording and slides after the webinar is completed.
You must be logged into the website to register; then click the "Register Now" button above. If you do not have an existing account, you may register for one here. Please allow 48 hours for account approval, or for immediate access you may contact Marilee Steckler at 317-630-5200 Ext. 113.