Webinar
Tri-State CF Partnership Webinar: Public Policy Issues for Donor-Advised Funds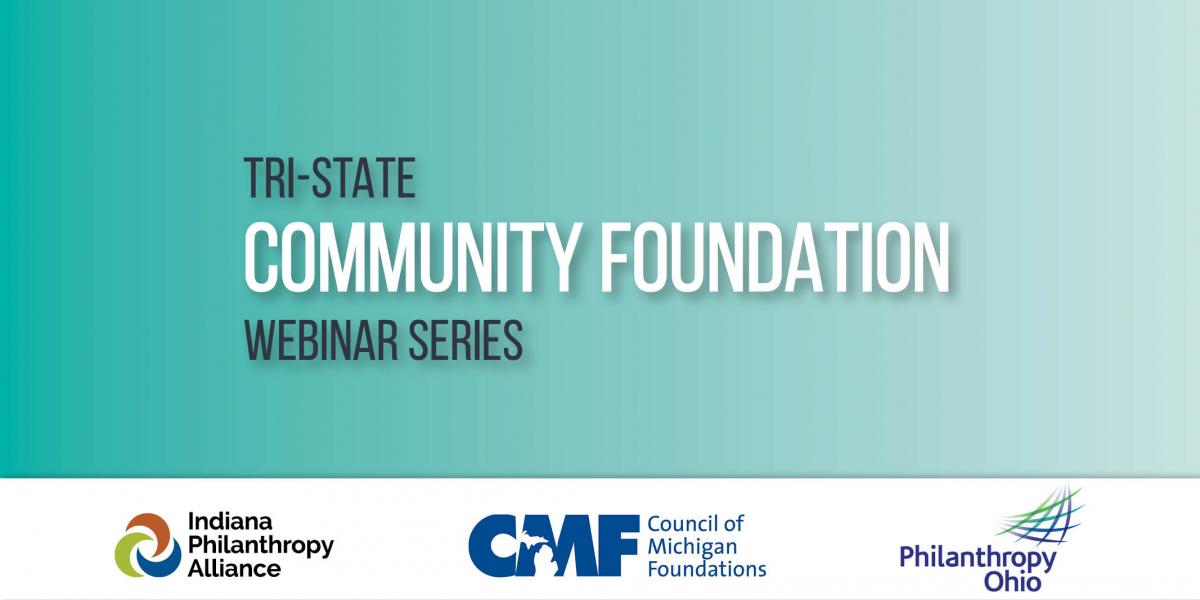 Donor Advised Funds (DAFs) are the fastest growing giving vehicle in the country and help fuel the work of our community foundations. Currently, there is a swirl of public policy discussions around DAFs, particularly surrounding the need for a required payout from DAFs. Policy changes for DAFs could create challenges for a community foundation's operations and community foundation leadership needs be conversant on this topic. This webinar is designed to provide participants with an understanding of the key issues, proposals and players. This webinar is hosted by Indiana Philanthropy Alliance.
Target Audience:
The Tri-State Community Foundation Partnership webinars are designed for, but not exclusive to, community foundation staff and board members and is a partnership between Indiana Philanthropy Alliance/GIFT, Council of Michigan Foundations, and Philanthropy Ohio.
Speakers
Ruth Madrigal, Partner
Steptoe & Johnson, LLP
Ruth Madrigal has extensive experience in a wide variety of legal and tax policy issues affecting charities and other tax-exempt entities. Most recently, Ms. Madrigal spent six years as an attorney and policy advisor in the Office of Tax Policy at the US Treasury Department. She was responsible for advising the Assistant Secretary (Tax Policy) on all tax matters involving tax-exempt organizations, including charities and their donors, as well as drafting regulations, other administrative guidance, and legislative proposals relating to the tax-exempt sector and charitable giving. Prior to her government service, Ms. Madrigal advised tax-exempt organizations on a broad range of issues including entity choice, private foundation rules, intermediate sanctions, unrelated business activities, reporting, and governance issues. Ms. Madrigal frequently writes and speaks on matters pertaining to exempt organizations.
Cost
Free for Indiana Philanthropy Alliance/GIFT Members
$50 for Members of Other Associations (outside Tri-State Partnership)
Registration
Registration for this webinar will close Monday, January 15, 2018 at 5:00 pm. Questions about registration should be directed to Belinda Gray at bgray@inphilanthropy.org. 
You must be logged into the website to register; then click the "Register Now" button above. If you do not have an existing account, you may register for one here. Please allow 48 hours for account approval, or for immediate access you may contact Marilee Steckler at 317-630-5200 Ext. 113.