Webinar
Strategically Designing Community Foundation Scholarship Programs for a Focus on Equity and Attainment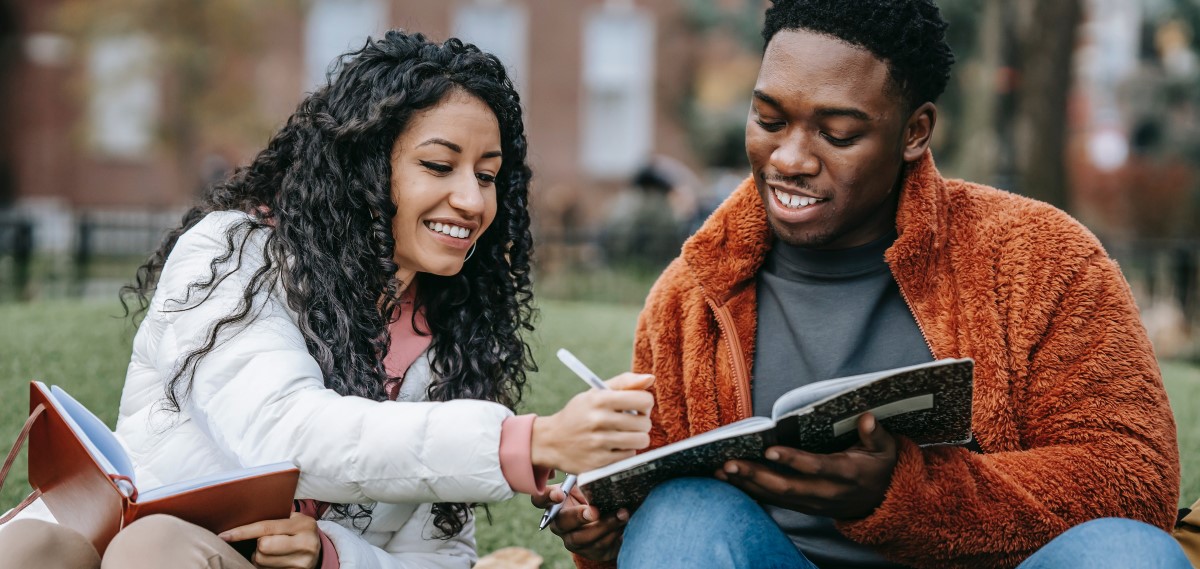 Community foundations have a long history of working with scholarship donors to create highly selective scholarship funds with specific criteria. How do we begin to shift our work to move away from criteria-heavy scholarship funds that are an administrative burden and move toward maximizing impact? How might we best target our efforts for populations of students from low-income households, students of color and first-generation students? During this conversation, we'll discuss four key components to help you start this transition. You'll learn how to identify key data points to consider in this shift and how to craft strategies for communicating changes to board members, current donors and prospective donors. We'll also hear from community foundations that have re-imagined their scholarship programs. 
Speakers
Colette Hadley helps foundations, corporations, nonprofit organizations, and schools to deploy best practices in college access and attainment, strategic scholarship management, data collection, fundraising, strategic planning, and related organizational and board development, by conducting customized assessments and developing recommendations for action. Hadley also brings an executive-level understanding of the issues facing funders and foundations as they strive to meet educational equity goals. Prior to joining NCAN, Hadley was the CEO of the Scholarship Foundation of Santa Barbara (SFSB), where she had a proven track record of strong college access and scholarship program management, fundraising and asset development, strategic planning, public speaking, and outstanding board-staff governance. Under Hadley's leadership, the SFSB increased its net assets by 85 percent and doubled the number of annual college scholarships awarded to more than 3,000. Additionally, SFSB program advisors reached 32,000 students and parents annually. Hadley originally joined SFSB in 1992 as a program officer and was the Associate Executive Director before becoming CEO. Before 1992, Hadley worked as a student affairs officer at the University of California-Irvine. Hadley studied for her Bachelor's degree in Biological Sciences at the University of California-Irvine and has completed certificate programs in non-profit management, educational grant making, and executive leadership.
Liz Newman is a Senior Community Engagement Associate at the John W. Gardner Center for Youth and Their Communities. Her unique background includes consulting with nonprofits, foundations, school districts, and public agencies in the areas of organizational effectiveness, the strategic use of data, community engagement, communication solutions, and creative documentation. 
Much of Liz' work has been with entities focused on children, youth, and families. She has developed a comprehensive knowledge and expertise across many disciplines and topic areas, including work with postsecondary attainment initiatives and projects with educational equity goals. Projects have assisted organizations to build their capacity, tell their story, engage constituents, and plan strategically. Liz is a creative and skilled presenter and facilitator.
Liz' professional credentials also include project management in architecture and planning. In addition, she has volunteered in a range of educational settings, working in classrooms and collaborating with teachers, administrators, and parents. Liz holds a Bachelor's degree in Civil Engineering from Stanford University and a Master's degree in Architecture from UC Berkeley.
 
Registration
IPA Members ($0 per webinar): To register yourself and/or a colleague at your organization, please log in and click the Register Now link above.
All Others ($50 per webinar): Non-members can register by logging into IPA's website. If you do not have an account, you may create one here.
About Community Foundation Midwest Webinar Series
This program is part of the Midwest Community Foundation Webinar Series, which is produced in partnership by Indiana Philanthropy Alliance, Council of Michigan Foundation, and Philanthropy Ohio. Members of CMF and POH should register with their respective association. UPCOMING WEBINARS  |  WEBINAR RECORDINGS