Webinar
Staying Legal: The Pension Protection Act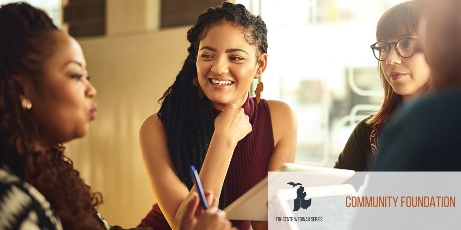 The Pension Protection Act of 2006 (PPA) created many changes in the administration of donor-advised and scholarship funds. It is essential that any community foundation involved in these activities have a thorough understanding of the Pension Protection Act and its implications for fund management. We've got you covered with a session that explains the ins and outs of what you need to know to stay compliant with the PPA.
This webinar will be two hours. The first part, approximately one hour, covers the basics of the Pension Protection Act and would be useful for any community foundation professional. The second hour focuses specifically on the administration of scholarship programs in accordance with the PPA and will be valuable for anyone response for scholarships. Please join for all or part of the webinar.
Unable to attend the live webinar? Register now to receive the recording.
Speaker
Phil Purcell, J.D., senior counsel for philanthropy, Fellowship of Catholic University Students
Phil Purcell currently serves as Senior Counsel for Philanthropy on behalf of the Fellowship of Catholic University Students where he assists approximately twenty major gift officers engaged in a $250 million campaign with a $100 million goal for planned giving. Formerly, he served as Vice-President for Planned Giving and Endowment Stewardship at the Ball State University Foundation where he assisted with the successful completion of a $200 million campaign, of which $65 million in planned gifts was raised. He also was director of gift planning for the Central Indiana Community Foundation where he directed the Planned Giving Resource Center. Phil served as director of development and planned gifts for St. Vincent Hospital Foundation and director of planned gifts and development counsel for Rose-Hulman Institute of Technology. READ MORE


Registration
IPA Members ($0 per webinar): To register yourself and/or a colleague at your organization, please log in and click the Register Now link above.
All Others ($50 per webinar): Non-members can register by logging into IPA's website. If you do not have an account, you may create one here.
About Tri-State Community Foundation Webinar Series
Programs in this series are free to IPA members and are produced in partnership by IPA, Council of Michigan Foundation, and Philanthropy Ohio. The Tri-State Community Foundation Series is designed for, but not exclusive to, community foundations.  
UPCOMING WEBINARS
  |  
WEBINAR RECORDINGS