IPA is pleased to host these luncheons that are designed to give you and your elected officials time together over a casual lunch and brief program.  Our goal for the day is to develop new - or build on existing- relationships with elected officials and help funders and legislators better understand each other's roles, community issues of interest or concern, and ways to work together. We hope you will RSVP today for this important conversation.
Agenda
Registration: 11:30 am
Lunch: 12:00 pm - 1:30 pm
Also, we are scheduling calls to help you to get the most from these luncheons. Marissa Manlove, IPA president and CEO, will review the agenda, discuss conversation topics, what stories you may want to share, etc. Whether you know your legislators well or may have never met them, this (optional) call will be a great way to prepare. 
---
REGISTRATION
You must be logged into the website to register. Separate registration is required for the prep call.
Members (Free): To register yourself and/or a colleague at your organization, please log in and click the "Register Now" link above. If you do not have an existing account, email msteckler@inphilanthropy.org or call (317) 630-5200 ext. 119 for assistance.
Non-Members (Free): If you do not have an existing account and cannot log in to our website, please email msteckler@inphilanthropy.org or call 317-630-5200 Ext. 119 for assistance.
If you have questions, please contact Becky Honeywell at 317.630.5200 Ext. 111.
---
INVITED LEGISLATORS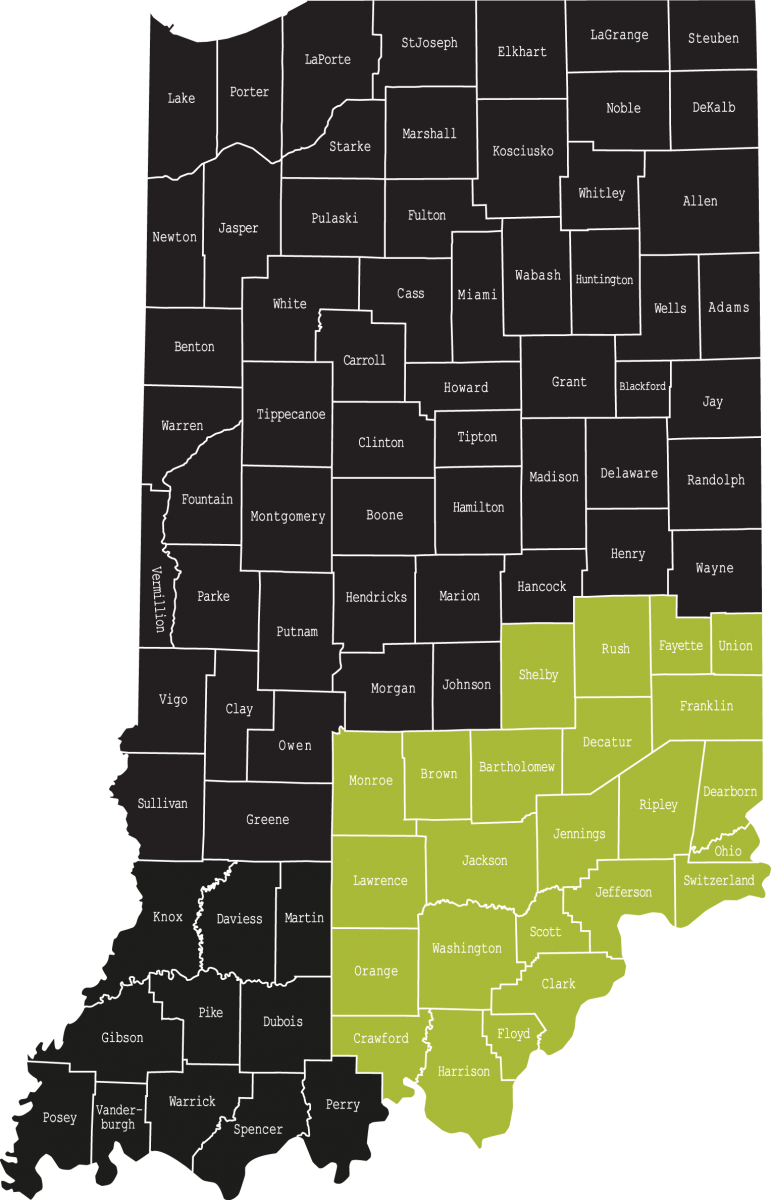 Policy makers representing these counties have been invited to this regional luncheon: Bartholomew, Brown, Clark, Crawford, Dearborn, Decatur, Fayette, Floyd, Franklin, Harrison, Jackson, Jefferson, Jennings, Lawrence, Monroe, Ohio, Orange, Ripley, Rush, Scott, Shelby, Switzerland, Union, Washington
Grantmakers can encourage your local legislators to join us by sending them this invite: Invite to Southeast/South Central Legislators
Go here to view our other meeting locations.