Webinar
Raising Kind Kids through Empathy and Social-Emotional Learning

Explore how empathy and kindness help young people develop skills for healthier and more prosocial philanthropic behavior. You'll learn about YPII's Raising Kind Kids project, which helps educators introduce concepts of philanthropy to preschoolers through social-emotional learning. We'll explore the Random App of Kindness (RAKi), an interactive game for your smartphone, created to help increase empathic habits in teens. Learn about groundbreaking research with the Greater Good Science Center based at UC Berkeley that looks at the roots of compassion, happiness, and altruism.
Target Audience: This series is tailored for foundations, youth-serving organizations, and nonprofits interested in engaging young people in philanthropy. It is appropriate for anyone interested in connecting programming to next-gen giving and philanthropy for the community.
Speakers
Sarah Konrath
Assistant Professor and Social Psychologist, IU Lilly Family School of Philanthropy
Dr. Konrath is an expert on the science of empathy, compassion, and kindness. A social psychologist, she directs the Interdisciplinary Program on Empathy and Altruism Research (iPEARlab.org). Her recent research has found that empathy has been declining over time among American youth. In her current work, she has developed mobile phone-based empathy-building programs. Her research has been published in top scientific journals and has been featured in several media outlets, including the New York Times, Time Magazine, and NPR radio. She is an Assistant Professor at the Indiana University Lilly Family School of Philanthropy.
Taylor Parker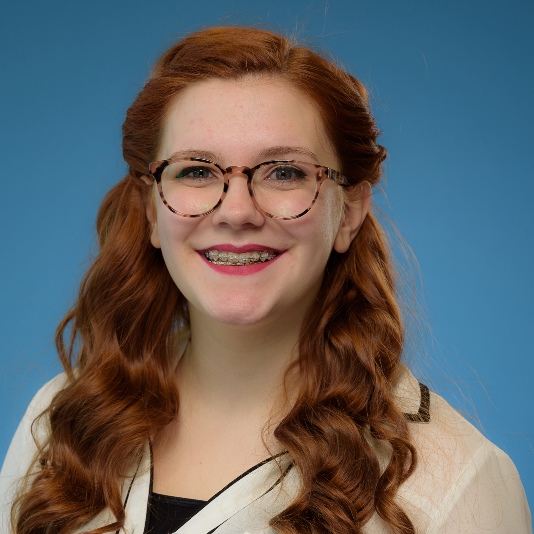 Born this Way Foundation's Channel Kindness Reporter and Philanthropic Studies Undergraduate, IU Lilly Family School of Philanthropy
Taylor is a student at Indiana University – Purdue University Indianapolis (IUPUI), majoring in philanthropic studies and minoring in women's studies. She is Vice President of the university's LGBTQ+ Student Alliance in addition to being part of the IUPUI Social Justice Scholar program. When she isn't writing research papers or organizing fundraisers, Taylor enjoys running, watching Saturday Night Live, and spending time with her family.
Jason Marsh
Director of Programs and Editor in Chief, Great Good Science Center, University of California-Berkeley
Jason is the founding editor in chief of the Greater Good Science Center's award-winning online magazine, Greater Good, and the GGSC's director of programs. He oversees the production of all editorial content, curates the "Science of a Meaningful Life" event and video series, and coordinates the public education efforts at the GGSC, where he has worked for more than a decade. In that time, Jason's writing has explored everything from the psychology of the bystander to the reasons why he should finally start meditating. A graduate of Brown University and the UC Berkeley Graduate School of Journalism, Jason lives in Berkeley with his wife and daughter.
Jill Gordon
Director, Youth Philanthropy Initiative of Indiana (YPII)
Jill serves as the Program Director and primary contact for the Youth Philanthropy Initiative of Indiana (YPII), a signature program of Indiana Philanthropy Alliance. Jill oversees YPII's role in providing resources and technical assistance to promote and support youth philanthropy. She facilitates training on how foundations and nonprofit organizations can engage younger generations in their communities through the four pillars of youth philanthropy: serving, giving, leading, and engaging. Originally from Northwest Indiana, Jill brings over 20 years of experience in the nonprofit arena, with a strong focus on program and curriculum development, training/evaluation, grant writing, and nonprofit management. She's a 2013 Indy's Best and Brightest finalist that is passionate about lifelong learning, community collaboration, and empowering youth to take action and make a difference. Jill lives in Indianapolis with her curious son, creative husband, and nosey dog.
Questions?
If you have questions about this program or registration, please contact Jill Gordon by email or call 317-630-5200 Ext. 116.
2018 Youth Philanthropy Webinar Series
Check out more webinars in this series. You can even watch recordings of past programs!