Running a foundation involves a lot of paperwork and process. This takes time away from engaging with grantees, developing and stewarding donors. working with board members, and connecting with your community. This is a big stress point for many foundations.
This topic was the most requested by attendees at our March 2017 deep dive day on back office efficiency and was a hot topic at a recent IPA member brainstorming session on educational programming.
IPA members...we hear you! We are pleased to provide you with a deep dive day on process improvement. Process improvement has been used by foundations to analyze internal work flow and make changes to reduce time on tasks.
Our presenter for the program is Lee Kuntz, president and founder of Innovation Process Design. Lee has over 25 years of experience in this field and has worked with foundations across the country on improving internal processes. She brings a wealth of knowledge and experience about our field.
The goals for the day are for participants to:
Understand what process improvement is, including both improving and controlling processes;
See examples of how foundations save time and reduce paperwork through process improvement; and,
Understand what skills and steps are needed to implement process improvement in their own foundation.
SPEAKER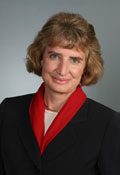 Lee Kuntz, President and Founder, Innovation Process Design
While working with service organizations, Lee Kuntz noticed that certain businesses constantly strove to improve themselves and, as a result, increase their value to their customers. During this time she also gained a thorough understanding of the strategies and tactics needed to create a "continuous process improvement" competitive advantage in the services sector.
After launching Innovation Process Design, Lee recruited other like-minded and experienced individuals and together they quickly proved to her expanding client base how her methodologies create onging success. Lee now has over 25 years of experience showing organizations how they can increase profits by doing their work more effectively and efficiently.
COST
$60 for IPA/GIFT Members
$90 for Non-Members
LOCATION
the Sol Center
708 E. Michigan St.
Indianapolis, IN 46202
This event is designed for anyone who attended Back Office Deep Dive Day in March of 2017 as well as any staff and/or board member of a foundation who is interested in process improvement.
To register for the event, click the register button above. You must have a website login to register. Space is limited so register soon! Registration deadline is Tuesday, November 7, 2017 at 5:00 pm.
Questions? Contact GIFT Program Coordinator Jalen Roseberry at jroseberry@inphilanthropy.org or 317.630.5200, ext. 129.